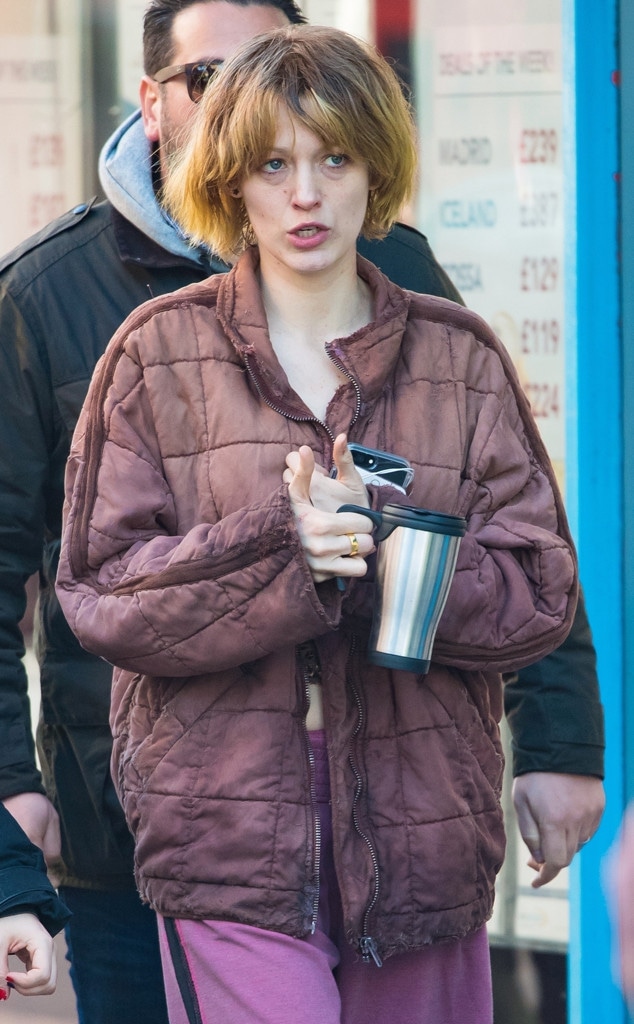 M WRIGHT / BACKGRID
Blake, is that you?
Blake Lively may be one of the most glamorous women in the world with style sought after by many, but the actress, who has basically never had a bad red carpet moment, showed a dramatically different side when she was photographed in character, while filming a new movie, The Rhythm Section, in Dublin, Ireland, Sunday.
The All I See Is You actress, who made headlines with her plethora of outfit changes during her recent press tour, was dressed in over-sized clothes, no makeup (or makeup to make her look washed out) and a not-so flattering wig.
The almost unrecognizable look is for a challenging new role in the upcoming spy thriller.
In Glamour's September issue, the usually perfect-looking star sounded off in the idea of perfection and why it's troublesome.
"It's nonsense. It simplifies people. Not all men, but a subsection of men, have a desire to understand and control women. To do that, you have to paint them into this thing you can wrap your head around," the 30-year-old star argued. "But women are complex."
That they certainly are and Lively's upcoming role in The Rhythm Section should certainly stretch the Sisterhood of the Traveling Pants actress...
According to The Hollywood Reporter, Stephanie Patrick (Lively) "is on a path of self-destruction after the death of her family in an airplane crash, a flight that she was meant to be on. After discovering that the crash was not an accident, her anger awakens a new sense of purpose and she rises to uncover the truth by adopting the identity of an assassin to track down those responsible. The new, and lethal, Stephanie Patrick is on a mission to fill the void between what she knows and what she is told."
Ryan Reynolds' lady love stars opposite Jude Law in the thriller.
The Rhythm Section is set to come out in February 2019.