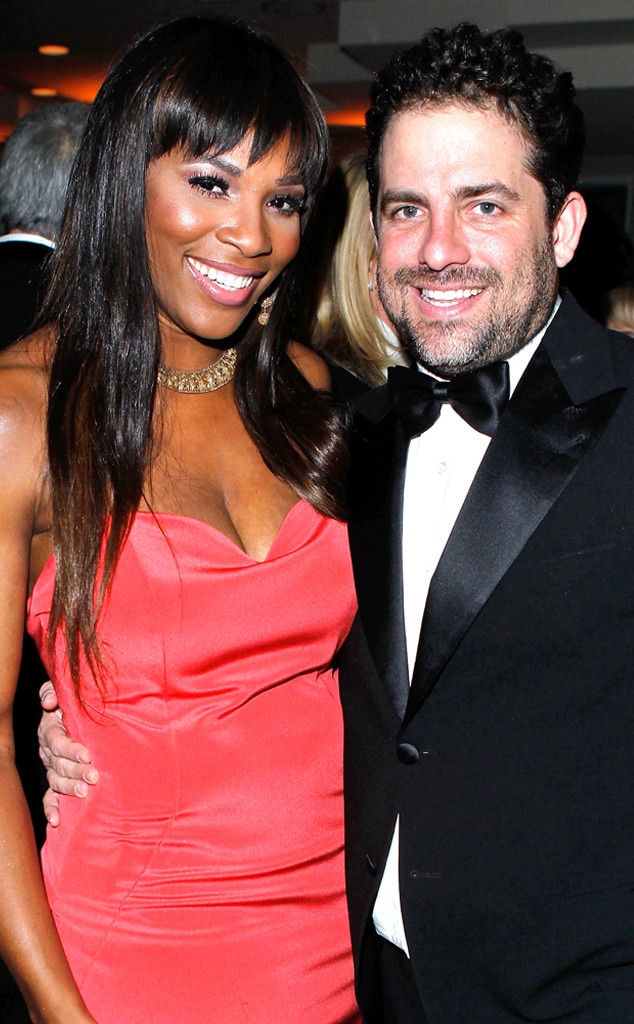 Jeff Vespa/VF11/WireImage
A clip of Brett Ratner and Serena Williams engaging in an argument has resurfaced and is sparking concern online. 
The footage is from the athlete's 2005 reality TV series, Venus and Serena: For Real, and sees the then-couple in a heated discussion over their long-distance relationship while watching Venus Williams' tennis match. 
On Wednesday, Olivia Munn and five other actresses accused Ratner of sexual harassment or misconduct in a Los Angeles Times story. His attorney denied the claims on his behalf. One day later, Ratner sued Melanie Kohler, who made rape accusations on Facebook, for defamation. 
In the 90-second clip, Ratner continuously touches Williams before saying, "Give me some love. Show me that you care."
A visibly upset Serena asks Ratner to watch her sister play and tells him, "You're being very disturbing." As she cheers on Venus Ratner then chimes in, "Sexy legs!" multiple times. 
In the next scene, still at the match, Williams tells him she wants to see other people, adding, "We don't have a relationship. It's too bad it didn't work out between us." Ratner responds, "Is this the breakup episode?"
He attempt to kiss her, but Serena turns her head and scoffs. "They don't do this on Nick and Jessica's show," Ratner adds, referencing Nick Lachey and Jessica Simpson's reality series while grabbing Serena's face toward his. She then grabs his wrist and moves his hand from her cheek. 
Ratner's attorney Marty Singer sent a 10-page letter to the Times after the allegations were published. It read in part, "I have represented Mr. Ratner for two decades, and no woman has ever made a claim against him for sexual misconduct or sexual harassment. Furthermore, no woman has ever requested or received any financial settlement from my client."
"In light of the allegations being made, I am choosing to personally step away from all Warner Bros.- related activities," Ratner also said in a statement to E! News. "I don't want to have any possible negative impact to the studio until these personal issues are resolved."
E! News has reached out to Williams and Ratner for comment, who have not spoken publicly about the resurfaced clip.