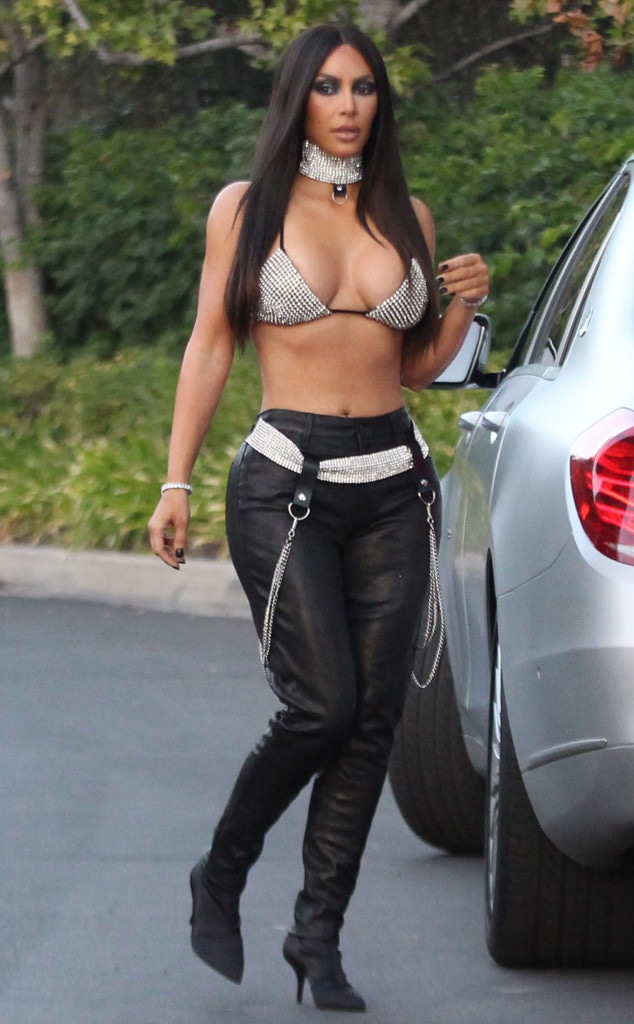 Splash News
Kim Kardashian didn't mean to rock the boat with her Halloween costume.
While celebrating the spooky holiday earlier this week, the Keeping Up With the Kardashians star received attention for her portrayals of Cher and Madonna.
Her decision to dress up as Aaliyah, however, received the most reviews from fans and followers.
In a new post on her website, the businesswoman explained her intention behind the costume. She also apologized if it hurt anyone's feelings.
"Aaliyah was such an amazing singer and she will forever be a music legend," Kim wrote to her fans. "I saw online that some people thought my costume was in poor taste and I am truly sorry if that offended anyone. When I was creating the costume, I wasn't dressing up as a race or culture but rather as a woman whom I will always admire."
She continued, "I play every kind of genre of music in my home and I like for my kids to be exposed to many different artists. For me, it's always about love and respect. I loved that Kourtney was Michael Jackson for one of her costumes, and that my son was Axl Rose. We don't see color in my home. We were paying homage to people and artists we love and respect— it's that simple!"
Kim's costume was inspired by what Aaliyah wore in her "Try Again" music video.
The reality star wrote that she completed her look with a custom bra top and J Brand leather pants. Ariel Tejada did the makeup while Chris Appleton completed the look with the hairstyle.
As for how Kim celebrated Halloween night this year, she revealed new details to guest host Jennifer Lawrence last night on Jimmy Kimmel Live. 
"We all go to Kourtney's and spend Halloween there," the mother-of-two explained. "Halloween is always so fun. Kourtney goes so overboard with the decorations...Mason was Quevo from Migos. Penelope was nothing and North was Wonder Woman. She was a few things. Her and Saint were Axl Rose and Slash. Then they were bunnies to go trick-or-treating in."