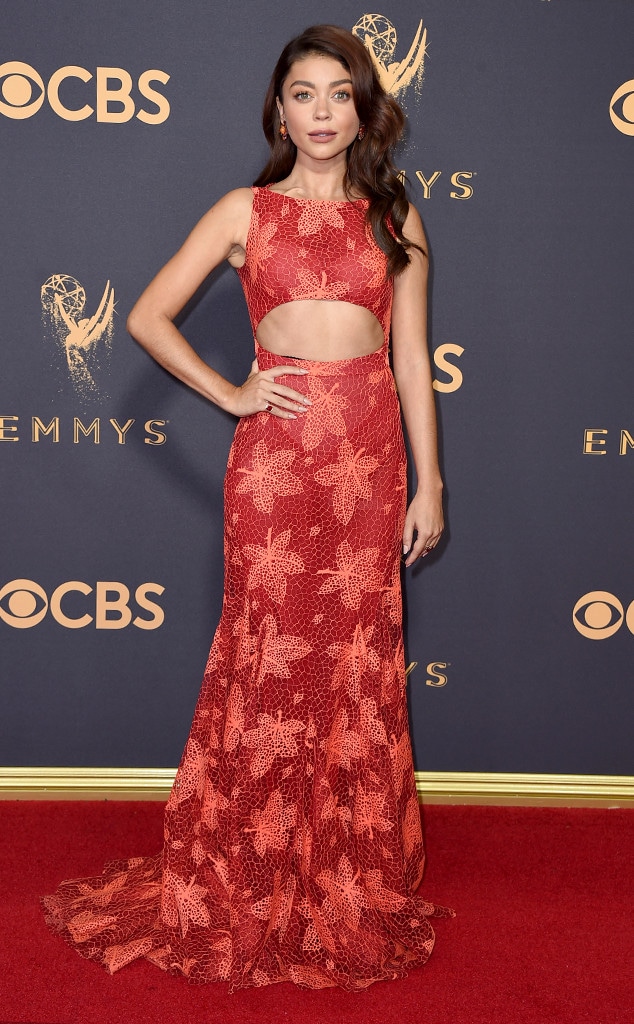 Jordan Strauss/Invision/AP
Well isn't Sarah Hyland a wealth of information on Twitter!
The 26-year-old actress responded to a fan questioning her Modern Family character's sexuality on Wednesday, revealing that Haley Dunphy is indeed bisexual. "I don't know what the writers would say?" Hyland wrote. "But I confirm."
(For the record, the ABC sitcom's writers have yet to respond to the star's assertion, but plenty of her followers expressed their excitement over the surprise reveal.)
Haley's love life is frequently featured throughout Modern Family's nine seasons, though none of Hyland's onscreen love interests have ever been women. Perhaps that could all change in the upcoming ninth and 10th season of the Emmy-winning comedy? 
Watch:
Sarah Hyland Rocks "F--k Me" Dress to Emmys After-Party
Back in the real world, Hyland's recent romantic endeavors have also  made waves among circles who follow The Bachelor franchise. The celeb and Bachelor in Paradise contestant Wells Adams sparked relationship rumors of their own over Halloween weekend, dressing up as characters from Stranger Things for a bash. 
Sarah continued fueling the speculation just hours ago, flirtatiously replying to a video of Wells belting out Bonnie Tyler's "Total Eclipse of the Heart" in bed. "The ONLY thing that could make this better is if it were the Dan band version of this song," she teased. 
So until we really find out what's going on with these two, tell us in the comments if you'd like to see Modern Family explore Haley's sexuality in future episodes!