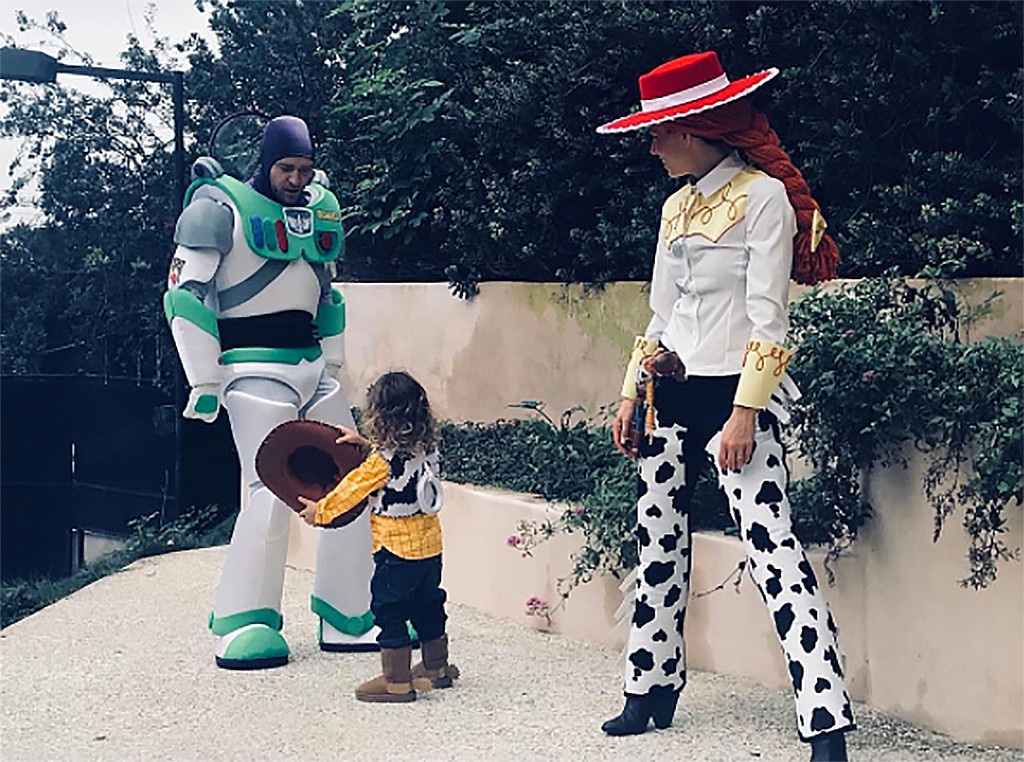 Instagram
It's pretty clear that coordinating family Halloween costumes are all the rage this spooktacular Halloween season—and no fam crushed it harder (or cuter) than Justin Timberlake, Jessica Biel and their 2-year-old son Silas.
The trio dressed in fine form (and of course took to social media to share the adorable images) when they got gussied up in Toy Story costumes for All Hallows' Eve on Tuesday.
JT went to infinity and beyond as Buzz Lightyear, Jessica cowboyed up as Jessie, the Yodeling Cowgirl, and their wee one got in the cowboy way as Woody.
The "Can't Stop the Feeling" singer wrote, "If you see us in these streets then have your candy ready! Trick-Or-Treat, little homies! —Woody, Jesse, and Buzz #HappyHalloween @jessicabiel."
The Sinner actress also posted some images on her Insta of the too-cute group and even got a little flirty with her hubby of five years, writing on the black-and-white image, "All geared up and ready for action. Plus I may go hit on that Buzz... #happyhalloween."
In another post of the costumes, the mom showed off her only son's long locks. The 35-year-old captioned the image, "Clearly Lil Woody is the boss of this Halloween rodeo! Love, Buzz, Jessie and Woody #HappyHalloween."
Check out how all the other celebs are celebrating this spooktacular holiday...