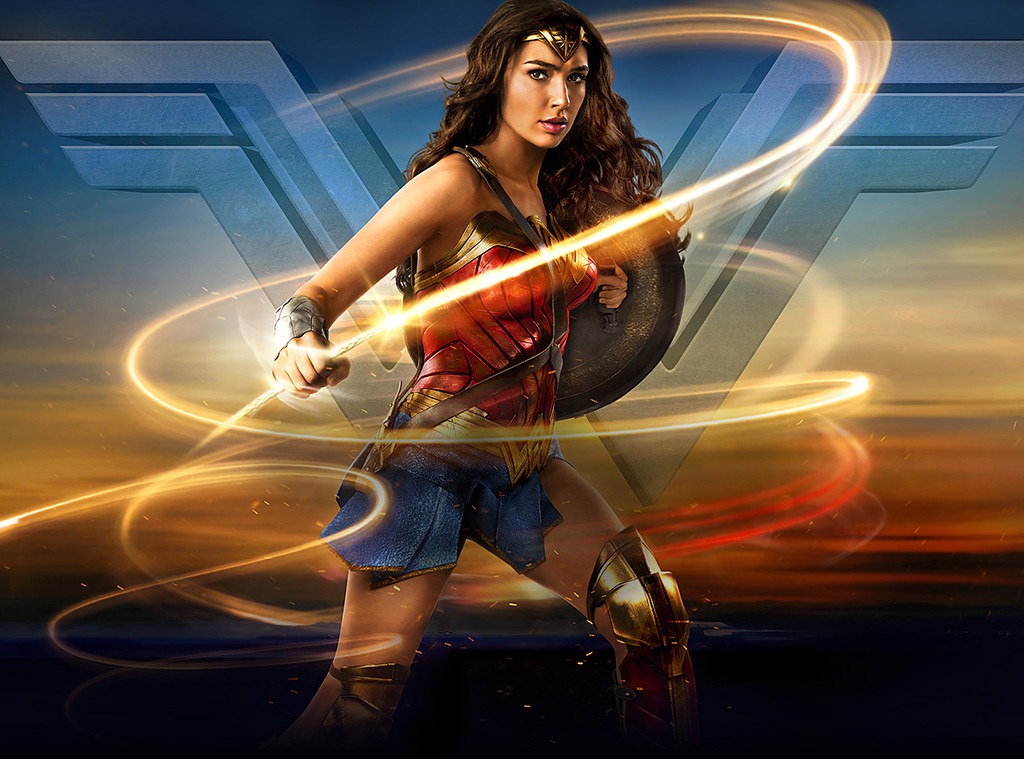 Warner Bros
Several celebrities channeled the powers of Wonder Woman this Halloween.
Early this morning, Robin Roberts dressed up as the heroine and used her shield to fight off burglars with her fellow anchors on Good Morning America. Multiple Wonder Women also appeared on Live With Kelly and Ryan. Co-hosts Kelly Ripa and Ryan Seacrest dressed up as the D.C. Comics hero—one of their many costume changes this morning—along with their guests and HGTV stars Drew Scott and Jonathan Scott.
The Property Brothers stars even shared a video of them heading to the airport after the show, wondering if T.S.A. would give them a hard time for traveling in their costumes.
David M. Russell, Disney/ABC Home Entertainment and TV Distribution
"We're Wonder Woman. They have to let us through," Drew said.
"We are justice!" Jonathan added.
But these weren't the only celebrities to break out the bracelets of submission. Jenna Bush Hager also dressed up as Diana Prince this morning on Today. She was joined by her fellow superheroes Superwoman (Sheinelle Jones) and Batgirl (Dyland Dreyer). 
Jeff Dunham also shared a picture of his little Justice League. The comedian wore a Robin costume while his wife dressed up as Wonder Woman and his kids dressed up as Batman.
Even Chris Hemsworth's kids wanted him to dress up as Wonder Woman. While appearing on Good Morning America yesterday, the Thor star said all of his kids asked him to dress up as the heroine for trick-or-treating and said she was the stronger superhero.
"I'm happy to play second to Wonder Woman," he said.
The costume's popularity shouldn't come as a surprise. Wonder Woman starring Gal Gadot was a box office hit, and "Wonder Woman" was the most Googled Halloween costume in the U.S., according to Business Insider.
What was your Halloween costume this year? Tell us in the comments below.
For more celebrity news, watch E! News at 7 and 11 p.m.