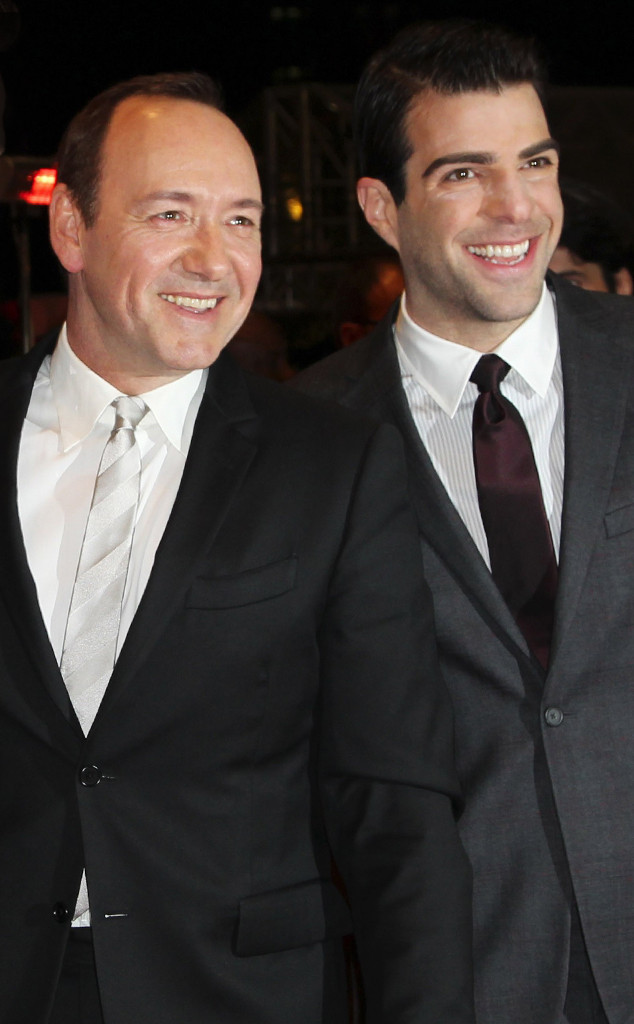 Franziska Krug/Getty Images
Zachary Quinto doesn't believe Kevin Spacey's apology to Anthony Rapp was sincere.
Late Sunday night, Rapp claimed Spacey made a "sexual advance" toward him in 1986, when Rapp was a 14-year-old Broadway actor. Recalling a party he attended at Spacey's apartment, Rapp said he grew bored at the adult get-together, went into a bedroom and watched TV. After the party ended, Spacey allegedly appeared in the doorway, picked him up, put him on the bed and laid on top of him. "He was trying to seduce me," the Rent actor, 46, claimed. "I don't know if I would have used that language. But I was aware that he was trying to get with me sexually."
In response, Spacey apologized to Rapp through a statement, which he shared on social media. The House of Cards actor began by saying he has "a lot of respect and admiration" for Rapp, and he was "beyond horrified to hear his story." The actor also claimed he doesn't remember the encounter, as it allegedly occurred 31 years ago. "But if I did behave then as he describes, I owe him the sincerest apology for what would have been deeply inappropriate drunken behavior, and I am sorry for the feelings he describes having carried with him all these years."