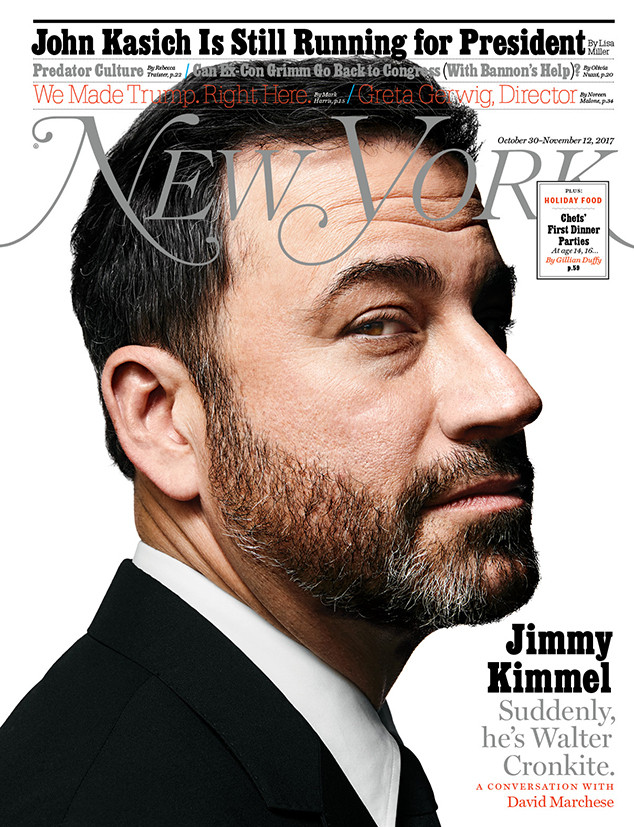 Bobby Doherty/New York
For many reasons, Harvey Weinstein hasn't been reduced a late-night punch line.
Over the course of several weeks, multiple women in Hollywood have come forward to accuse the producer of sexual assault, sexual harassment and rape. Jimmy Kimmel and other TV hosts have been criticized for being "soft" with their Weinstein commentary, and in a wide-ranging profile for New York, published Sunday, Kimmel defended his decision to focus on other topics.
(Weinstein's lawyer has repeatedly denied allegations of non-consensual sex.)
Kimmel, perhaps more so than his counterparts, took heat for his perceived silence about the sexual misconduct allegations, as he had spoken passionately about other controversial subjects, like gun control and healthcare. "I guess now I'm supposed to comment on everything that happens?" he asked sarcastically. "And by the way, it's not just from the right. Now I see it from the left, 'Aren't you going to say anything about fill-in-the-blank?' That's not what I do, and if I did, believe me, you'd get bored in a hurry. The Harvey Weinstein thing makes no sense: This perception that the right has spread around that I've not made any jokes about it is false."