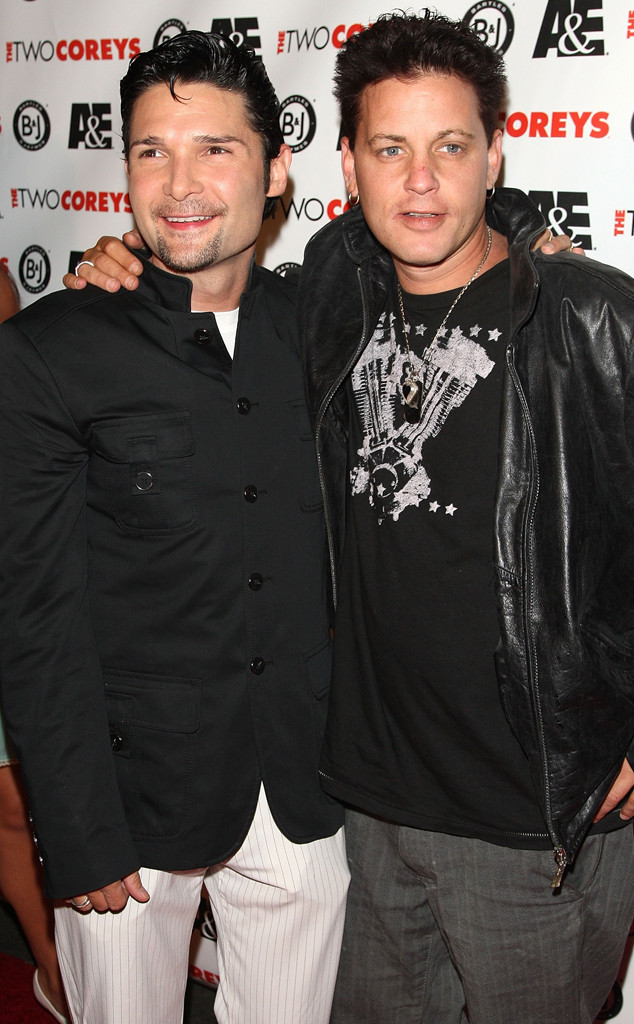 Frazer Harrison/Getty Images
Corey Feldman dubs the mother of his late friend and co-star Corey Haim as a "bad woman" after she criticized his plan to expose Hollywood pedophilia and called him a "scam artist."
Feldman has often spoken out about the issue and has also said in the past that both he and Haim were molested as child actors. Last week, the Goonies star released a seven-minute video stating that he plans to shed light on sexual abuse in Hollywood with a movie about his life and can name six alleged abusers. He also said he hopes to crowdfund $10 million over two months to finance the project.
"He's been talking about revealing the names of his and other abusers for seven years, since my son died," Haim's mother Judy, who has feuded with Feldman in the past, told The Hollywood Reporter in comments posted on Saturday. "Now he wants $10 million to do it? Come on. It's a long con. He's a scam artist. If he was serious about this, he'd share the information he has with the police."
"U GUYS KNOW I DONT EVER SAY ANYTHING BAD ABOUT ANY1, BUT JUDY HAIM (no longer her last name) IS A BAD WOMAN WHO VEHEMENTLY PROTECTS EVIL!" Feldman tweeted.
"Corey Feldman loved Corey Haim and protecting his legacy is very important to him," Feldman's rep said in a statement to E! News. "They were, are and will always be The Two Corey's. Corey Feldman has been trying to get this truth out for a very long time."