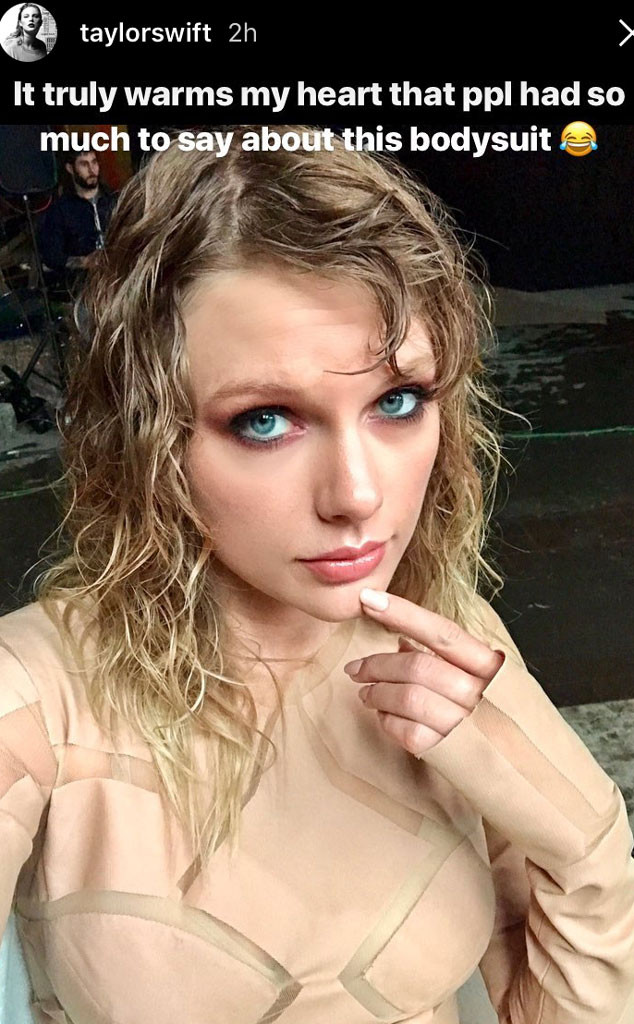 Instagram
Taylor Swift has a message for everyone: She's not naked in "...Ready for It."
The 27-year-old singer just dropped the new music video hours ago and now she's responding to reports claiming that she's naked in the video.
Online commentary started when Swift released a sneak peek of the video on Monday.
The preview sparked speculation about her wardrobe, but now Swift is letting everyone know she's wearing a nude bodysuit in the video.
On Friday, the singer posted a series of pics on Instagram Stories of herself in the bodysuit during what appears to be the filming of the video.