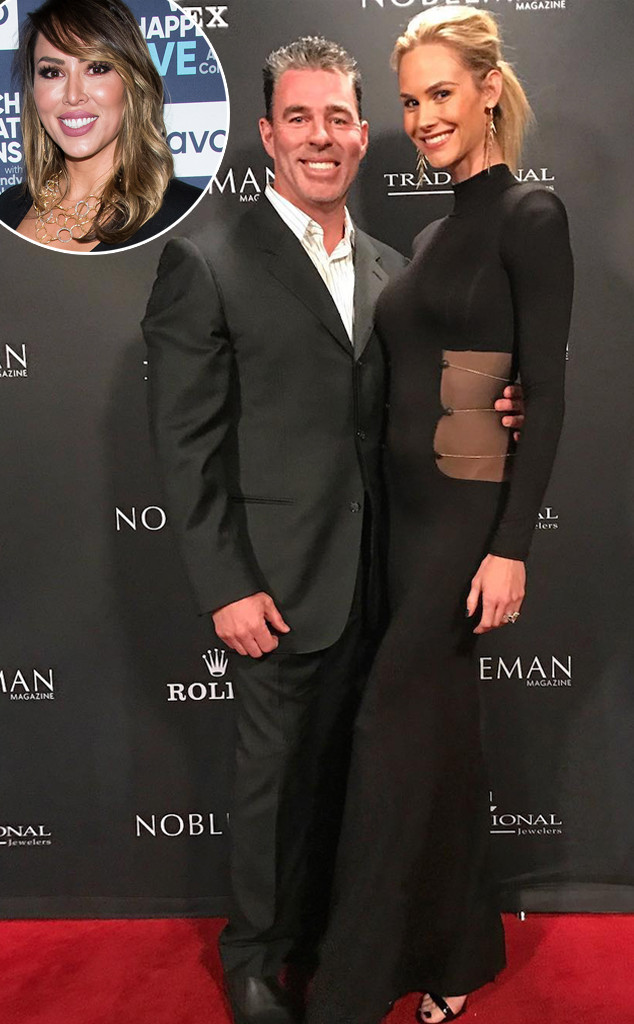 meghankedmonds/Instagram, NBCU Photo Bank via Getty Images
Jim Edmonds wants to make one thing clear: Don't believe everything Kelly Dodd says.
Earlier this week, the Real Housewives of Orange County star went on E!'s Daily Pop where she dropped one jaw-dropping allegation.
"I don't pinpoint [Meghan's] stuff out when she was having an affair with Jimmy when he was married to Allison," Kelly told hosts Catt Sadler, Justin Sylvester and Carissa Culiner. "I don't put that stuff out there. Sorry, spilling the tea now."
Ultimately, Meghan's husband caught wind of the interview and is setting the record straight once and for all.
"I think it's ridiculous first of all and second of all, we have a family and to sit there and say that [Meghan] was my mistress is beyond crazy," Jim explained to us exclusively. "This is the first time I've ever said anything to anyone but I just can't deal with the bulls--t lies anymore. "
The sports broadcaster and Vice President of K. Hall Studio added, "I'm 100 percent sure she's fully aware that she's making up lies and the information she got was incorrect."