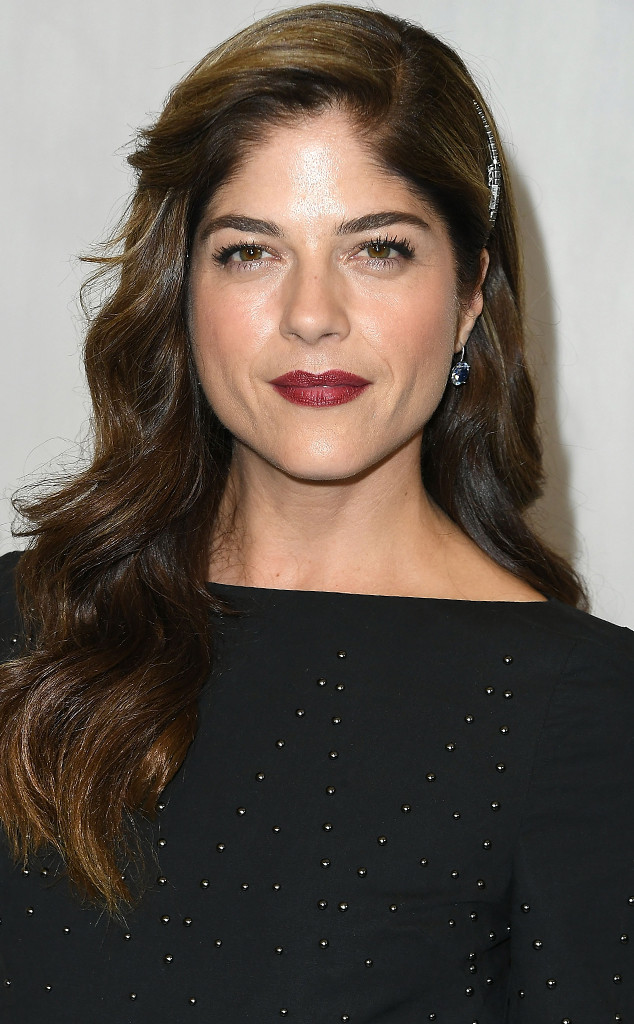 Steve Granitz/WireImage
UPDATE: James Toback talked to Rolling Stone days before the Los Angeles Times report and was asked about similar allegations. On October 27, the magazine posted its interview with him. He was quoted as saying, "The idea that I would offer a part to anyone for any other reason than that he or she was gonna be the best of anyone I could find is so disgusting to me. And anyone who says it is a lying c--ksucker or c--t or both. Can I be any clearer than that?" He also said, "No, seriously, I find it offensive and insulting and disgusting, that people...Because it's the opposite of the way I work. I don't give my best friends parts unless they deserve them. Ever."
______________________
After reading a HuffPost article titled "James Toback Gets Us, He Truly Gets Us in 'The Private Life of a Modern Woman,'" Selma Blair, 45, tweeted the since-updated piece along with the word "ironic." Ironic, in the sense, the actress claims she was sexually harassed by the famed director—and she's not the only one to do so.
Glenn Whipp from the Los Angeles Times published an article earlier this week in which 38 women, including Blair and Rachel McAdams, accused Toback of sexual harassment. According to Vanity Fair, Blair shared her story with the newspaper on the condition her name wouldn't be published. More than 200 accusers have since come forward, per Vanity Fair's count.
Toback denied the allegations reported by the Los Angeles Times and claimed he never met any of the 38 accusers or, if he did, it "was for five minutes" and he had "no recollection." He also told the newspaper it was "biologically impossible" for him to perform the behavior cited in the story because he had diabetes and a heart condition for which he took medication; although, he declined to elaborate.
Toback's denial of the allegations was enough motivation for Blair to share her story with her name attached to it with Vanity Fair.
"When he called these women liars, and said he didn't recall meeting them and that the behavior alleged could not be attributed to him, I just felt rage and an obligation to speak publicly now," she told the magazine.
Here's a summary of her allegations against Toback based on her published conversations with Vanity Fair: