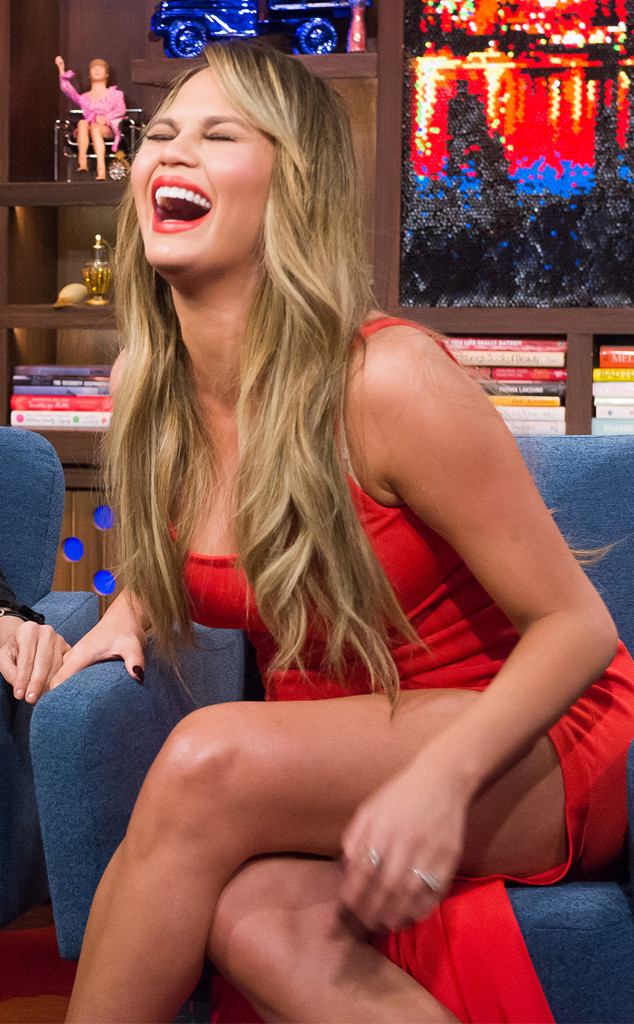 Charles Sykes/Bravo/NBCU Photo Bank via Getty Images
When it comes to the art of shaking off a nip slip, Chrissy Teigen is a bonafide pro.
She's faced a few wardrobe malfunctions over her years in the spotlight, whether she was strutting the streets of the Big Apple or hanging with John Legend at the Super Bowl. However, every time she's made it very clear that it's totally NBD.
Well, once again the star made complete light of the situation when she accidentally shared a little too much on Snapchat while she was getting a spray tan. "FYI your nipple was fully out in one of your snaps," the Lip Sync Battle co-host's assistant texted her. (Of course, Teigen shared a photo of the text conversation on Twitter). "I deleted it."