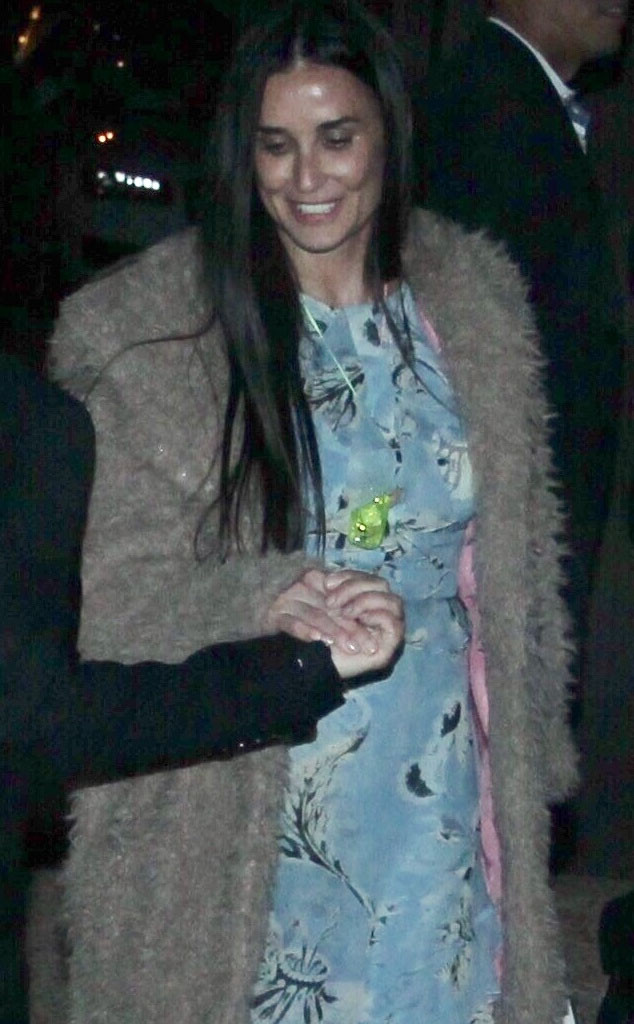 GADE / BACKGRID
Exes spotted in Rio de Janeiro!
As A-listers flocked to Brazil to celebrate talent manager Guy Oseary and Michelle Alves' vow renewal, famous exes Demi Moore and Ashton Kutcher were in the crowd.
The two stars joined famous faces like Dakota Johnson, Sacha Baron Cohen, Chris Rock, Matthew McConuaghey, David Arquette, Owen Wilson and Madonnaat the ceremony set at the arms of the Christ the Redeemer statue.
According to an insider, Kutcher even helped during the Kabbalah ceremony. "Owen Wilson, Ashton Kutcher, Sacha Baron Cohen and Anthony Kiedis lifted the chuppah together off the ground as they said their vows," the source noted.