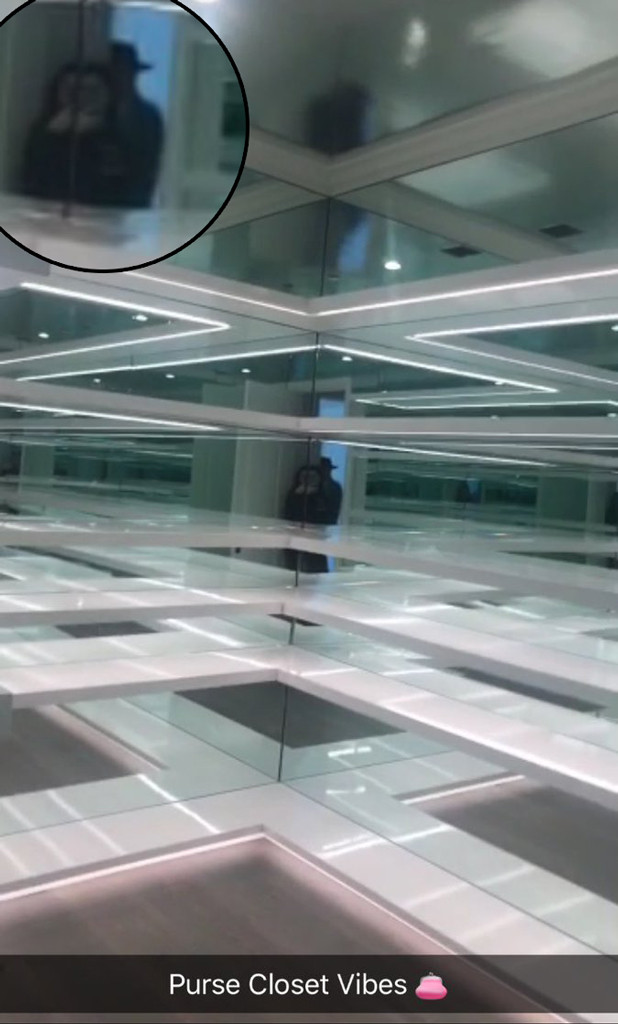 Snapchat
Kylie Jenner's fans and followers had a bit of a freak out earlier this week.
The lip kit mogul was sharing a Snapchat video of her "purse closet" when a suspicious figure crept in behind her. Fans immediately started noting the figure looked eerily similar to Freddy Krueger as they could see what looked to be a wide-brimmed hat similar to what the villain wears in Nightmare on Elm Street. Not to mention, the apparition comes and goes immediately—almost like a ghost—and it is Halloween time...
"Was I the only one spooked by Freddy Krueger in the back of @KylieJenner snap?" one fan wrote, while another got a little more animated, asking, "IS THAT FREDDIE KRUGER IN YO HOUSE???!?!?"