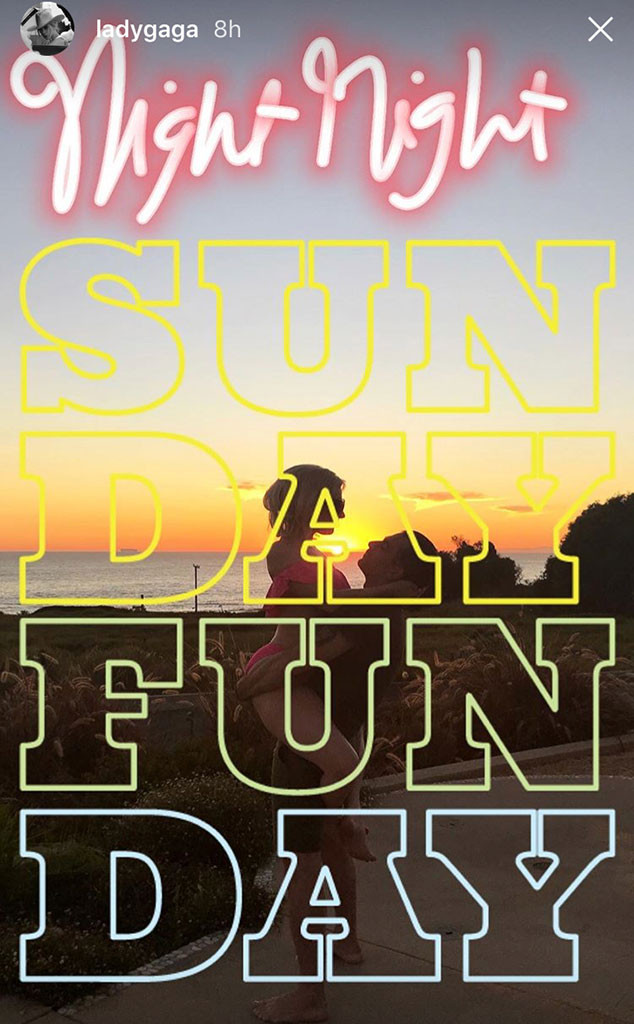 Instagram
A-Yo, it's Lady Gaga and her beau!
As a sweet finale to Mother Monster's jam-packed weekend, the pop star took a leap of faith—into the arms of her boyfriend, Christian Carino.
In a snap shared to the icon's Instagram Story, Gaga sits perched in her man's arms as the sun sets behind them. Talk about a picture perfect moment. "Night night," the singer wrote on top of the picture along with graphic art reading, "Sunday Fun Day."
A day earlier, the songstress mingled with five living American presidents as a surprise performer at the Deep From the Heart: The OneAmerica Appeal concert at Texas A&M University. The event was held in support of disaster relief following deadly hurricanes in Houston, Miami and Puerto Rico.