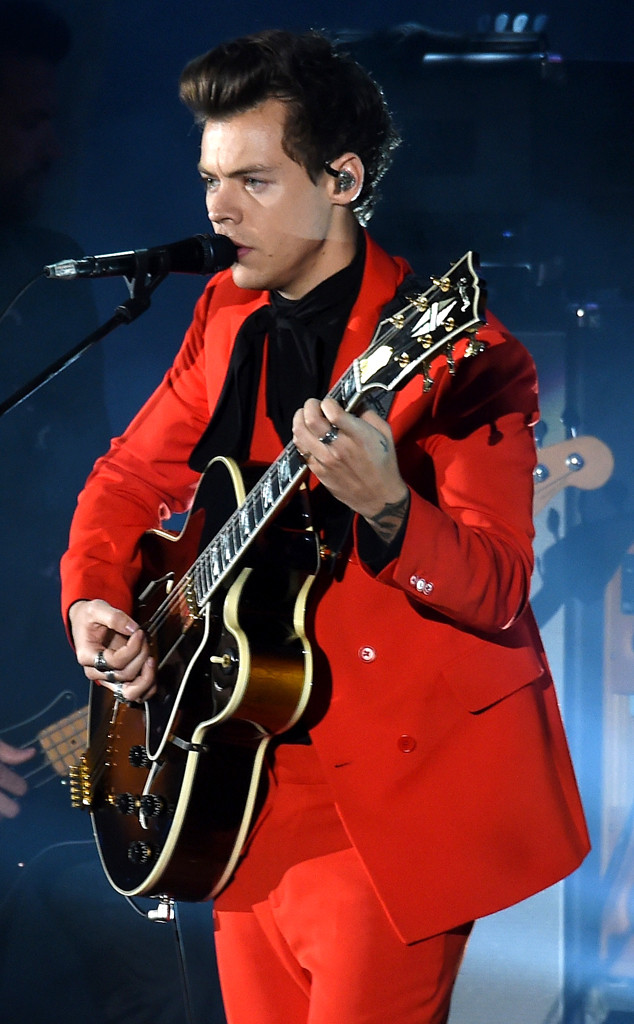 Kevin Winter/Getty Images
An overzealous fan reached to grabHarry Styles' crotch as he performed onstage at the Hollywood Bowl on Saturday night, an incident that has spurred scores of others to express outrage at what they called a "sexual assault."
The groping took place during the We Can Survive concert to benefit breast cancer awareness and was captured on camera by a few fans. Styles appeared disturbed and moved the person's hand away, but continued his performance. He has not commented on the incident.
"Near the end of performing 'Kiwi,' like usual, Harry went to the very front of the stage to get the crowd extra excited. He got down onto his knees and was shaking his arms to the music with his eyes closed. A fan then reached out and touched his crotch. He very quickly got up and appeared to also shove their hand a little bit to remove them faster," an eyewitness told Yahoo! Celebrity U.K. "You can tell it freaked him out a little because as he continued performing, he avoided the section that fan was standing in."
After videos were posted on social media, the hashtag #RespectHarry began trending on Twitter.