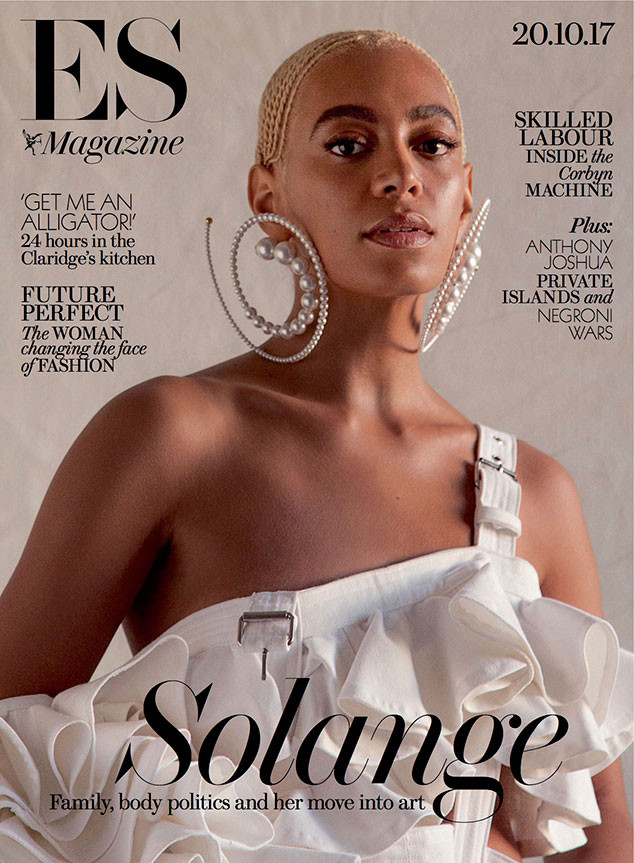 ES Magazine
UPDATE: The Evening Standard issued a public apology to Solange, saying, "We were delighted to have the chance to interview the wonderful Solange Knowles and photograph her for this week's edition of ES magazine. It is therefore a matter of great regret that the finished cover artwork of the magazine caused concern and offence. The decision to amend the photograph was taken for layout purposes but plainly we made the wrong call and we have offered our unreserved apologies to Solange."
______________________________________
Solange has a message: don't touch her hair.
Also, don't edit it or photoshop it out. Well, that appears to be precisely what Evening Standard Magazine did when they featured the songstress on the cover of this week's issue. On the front page that was published, the star poses with her hair in braids, sporting a pair of statement pearl earrings and a white ruffled top.
However, from the looks of the original photo Solange shared on her Instagram account, an additional architectural braided crown was edited out of the final cover photo. She later took to Instagram Stories with a repost of the cover and made her discontent known when she circled the blank space where the braid originally was.