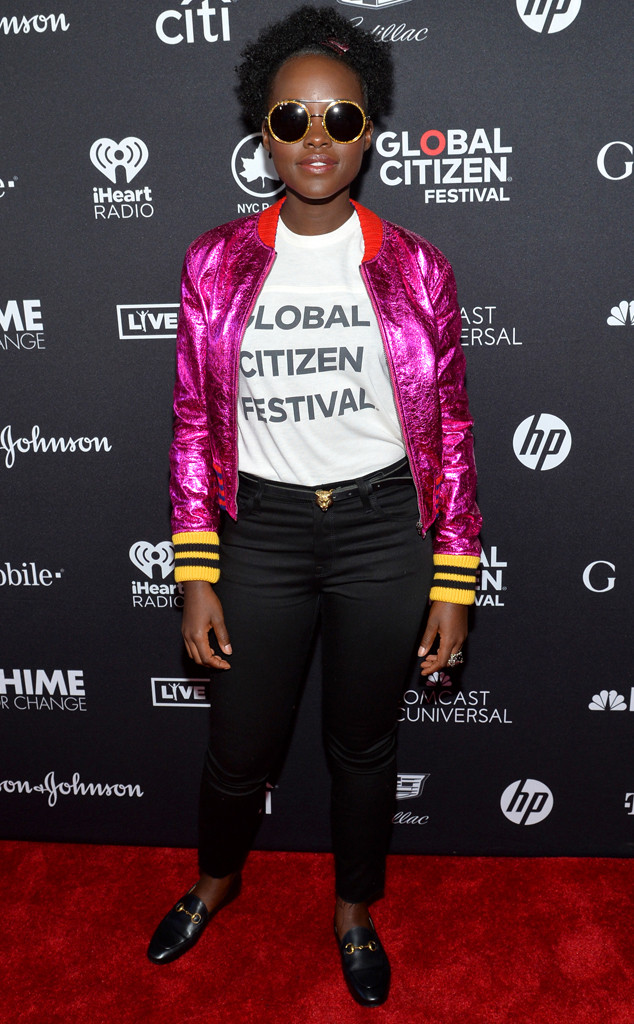 Noam Galai/Getty Images for Global Citizen
UPDATE: Harvey Weinstein and his team are responding to Lupita Nyong'o's op-ed.
"Mr. Weinstein has a different recollection of the events, but believes Lupita is a brilliant actress and a major force for the industry," a spokesperson for Harvey said in a statement to E! News. "Last year, she sent a personal invitation to Mr. Weinstein to see her in her Broadway show Eclipsed."
——————
Lupita Nyong'o is opening up about her own personal encounters with Harvey Weinstein.
In an op-ed for the New York Times, the actress claims to have been harassed by the Hollywood producer when she was first becoming a Hollywood star.
"I have been following the news and reading the accounts of women coming forward to talk about being assaulted by Harvey Weinstein and others. I had shelved my experience with Harvey far in the recesses of my mind, joining in the conspiracy of silence that has allowed this predator to prowl for so many years," she wrote. "I had felt very much alone when these things happened, and I had blamed myself for a lot of it, quite like many of the other women who have shared their stories."
Lupita continued, "But now that this is being discussed openly, I have not been able to avoid the memories resurfacing. I have felt sick in the pit of my stomach. I have felt such a flare of rage that the experience I recount below was not a unique incident with me, but rather part of a sinister pattern of behavior."