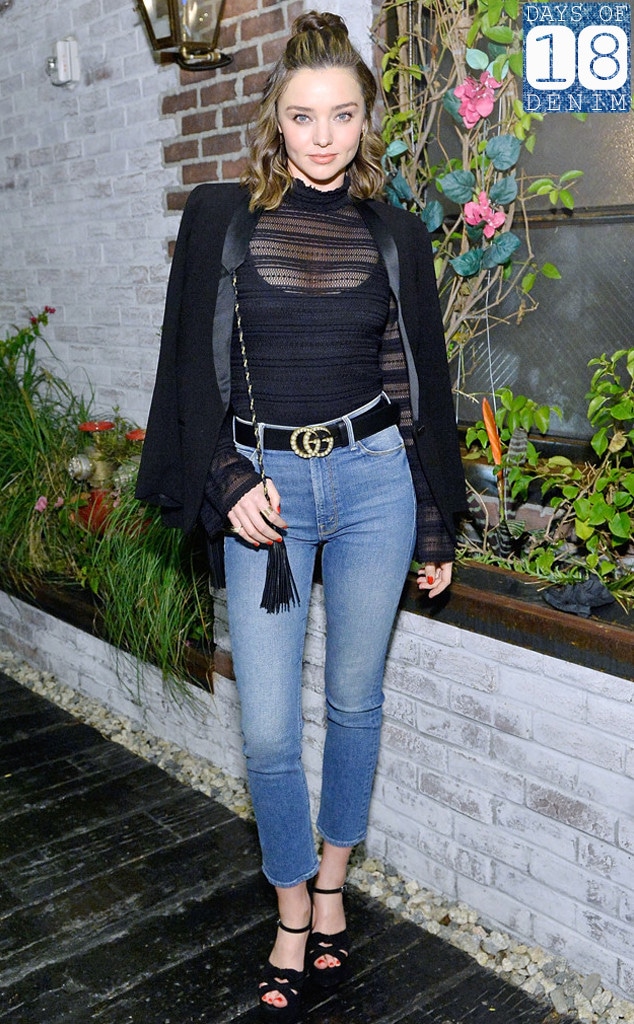 Stefanie Keenan/Getty Images for MOTHER
You got your Levi's, Citizens, maybe even Wranglers—but do you have your Miranda Kerrs, Rosie Huntington-Whiteleys or Cindy Crawfords?
Perhaps you didn't know these celebs had denim collections. 
These days, it seems a star is promoting a new kind of something every day—so much so that a few noteworthy capsule collections or collaborations may have fallen off your radar. Well, we're bringing them back to your attention. A few of these celeb denim brands are seeing a lot of buzz right now, like Khloe Kardashian's Good American, especially among the Hollywood set. A few are a bit nostalgic, like Cindy Crawford's recent '90s throwback capsule collection with Re/Done. 
Whether it's because Emily Ratajkowski oozes sex appeal in the latest campaign shots and as a creative director, or the brand has or is promoting a good cause, all are worth your acknowledgement.