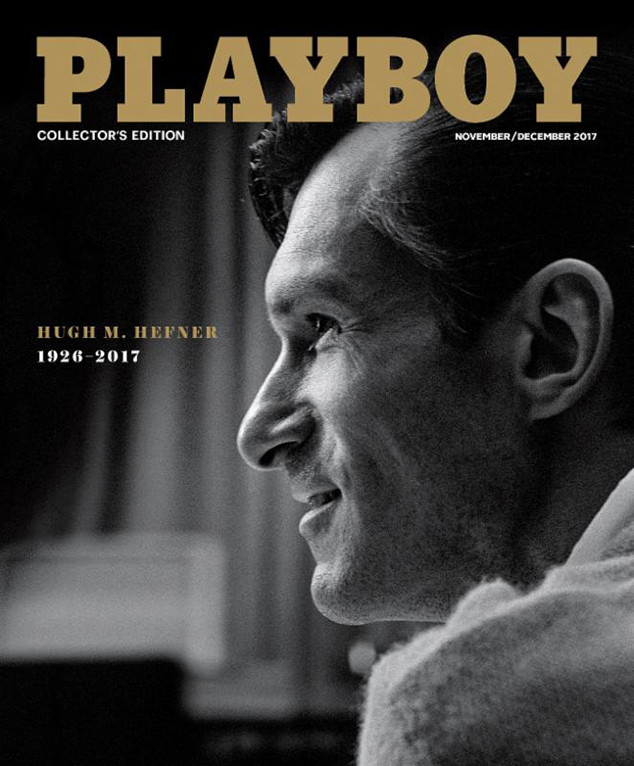 Less than a month after Hugh Hefner passed away, Playboy is honoring its founder by featuring him in his younger years on the cover of the magazine.
The front of the November/December 2017 issue shows a side profile of the famed publisher taken by Larry Gordon back in 1965. Hefner was born in 1926—making him about 39 years old in the photo.
In addition to featuring Hefner on the cover, Playboy is dedicating the first six pages of the issue to celebrating Hefner's life. According to a press release, "the new issue is a prelude to a forthcoming 100+ page special tribute dedicated to the man who changed the world with his visionary magazine and company."