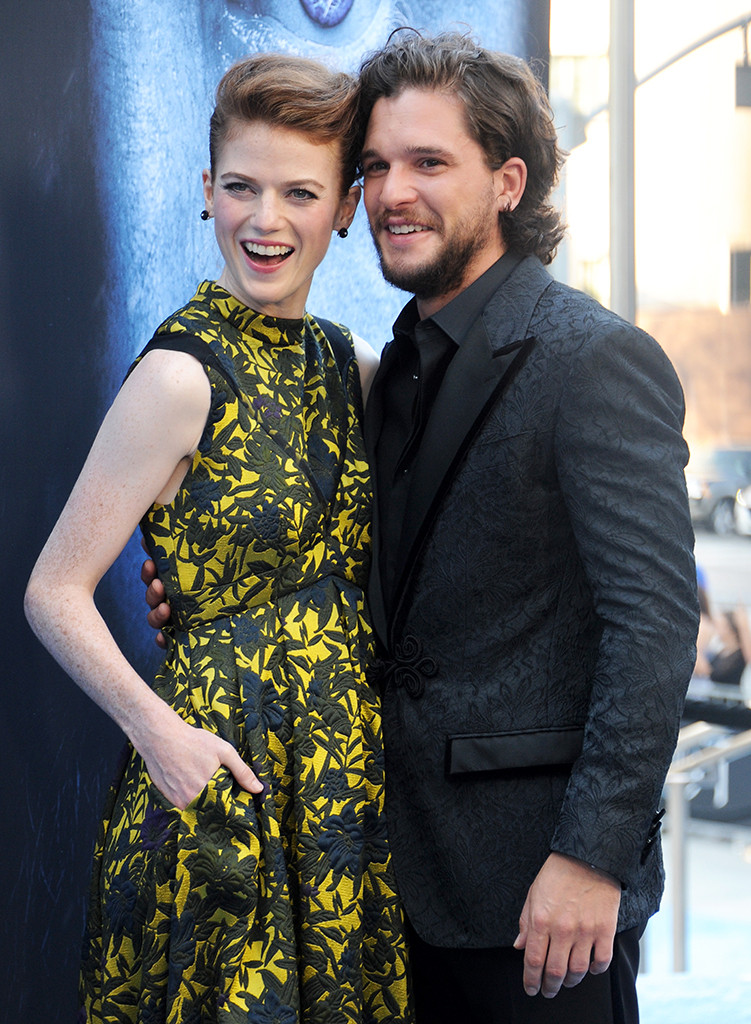 Gregg DeGuire/WireImage
When costume season rolls around, you either go big or go as your character.
Like so many couples, Kit Harington and Rose Leslie were invited to a Halloween party earlier this month.
Before Kit could pick out the perfect outfit at a holiday store, his fiancée decided to take matters into her own hands with one special recommendation.
"She pulled out a Jon Snow costume, and Rose just whispered in my ear, 'I won't love you If you don't wear it…You should do it,'" Kit recalled to heat magazine.
And if that wasn't funny enough, fans learned that the theme of the party was "bad taste." Oh, you're good Rose.