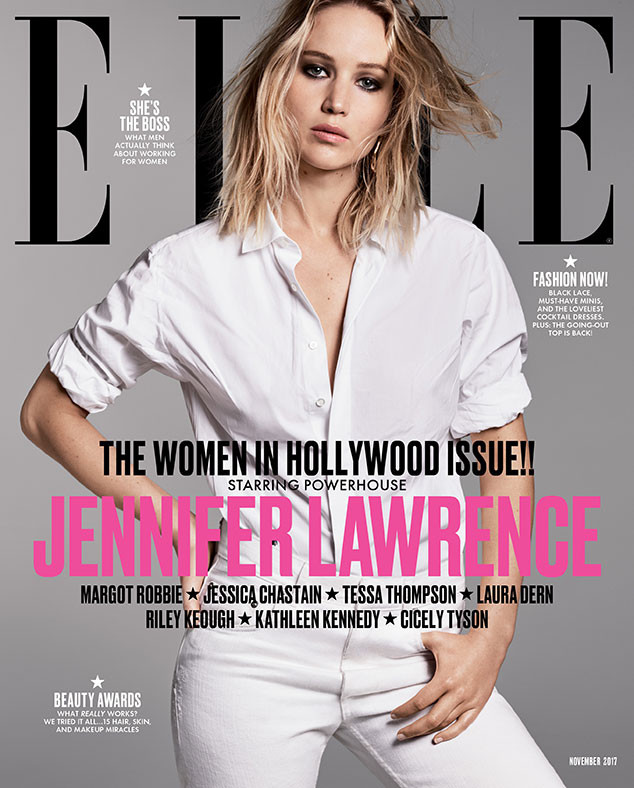 Terry Tsiolis
Girl power is alive and well!
Elle magazine hosts it annual Women in Hollywood Awards tonight, where some of the biggest names in the biz have gathered to raise a toast to female achievement in entertainment.
Earlier this month, Elle introduced the 2017 honorees with eight separate editions of the Women in Hollywood issue. Jennifer Lawrence, Margot Robbie, Laura Dern, Tessa Thompson, Jessica Chastain, Cicely Tyson, Riley Keough and Kathleen Kennedy posed for their individual covers, inside addressing issues such as gender inequality, media representation and career development.
As Chastain put it, "For me, it's for finding and creating opportunities for women and minority groups that might not have an outlet, whether it be as a writer or an actor or a director. It's important to me to create these stepping stones."