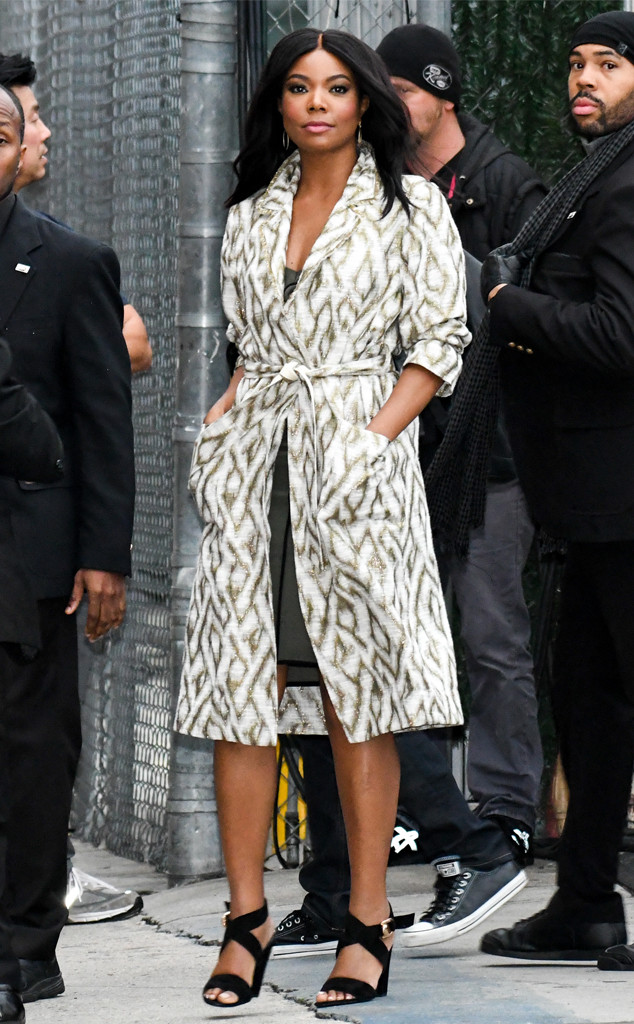 PG/Bauer-Griffin/GC Images
Gabrielle Union has a message about the link between sexual assault victims and their clothes: there isn't one.
The star, who has previously spoken out about the rape she suffered at gunpoint as a teenager, took to Twitter Sunday to use her experience as a teaching lesson. "Reminder. I got raped at work at a Payless shoe store. I had on a long tunic & leggings so miss me w/ 'dress modestly' shit," the actress candidly wrote. "Though I was raped by a stranger who raped me at gunpoint after robbing the store, I was still asked by a female 'friend' what I had worn."
The Being Mary Jane star's comments follow a New York Times op-ed penned by Mayim Bialik, who caught some flack over the weekend for writing in part that she dresses modestly as a "self-protecting" choice.
"I am entirely aware that these types of choices might feel oppressive to many young feminists," she continued in the piece, titled "Mayim Bialik: Being a Feminist in Harvey Weinstein's World." "They should be able to flirt however they want with whomever they want. Why are we the ones who have to police our behavior?"