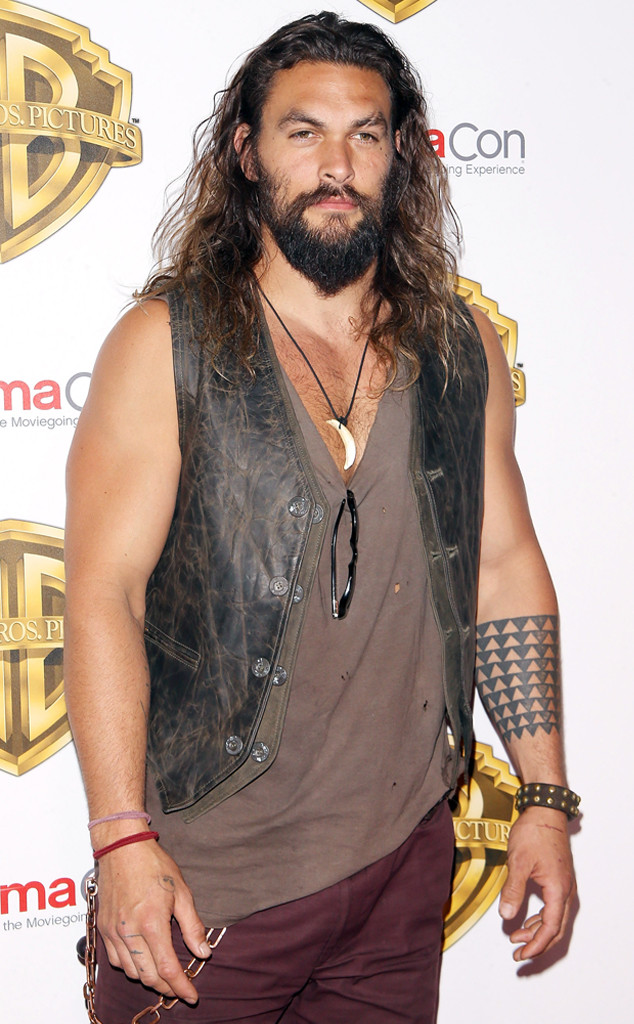 Michael Tran/FilmMagic
UPDATE: Jason Momoareleased the following statement in response to the controversy surrounding comments he made in 2011.
"I awoke in Australia to the justified reactions by many people to a distasteful joke I made years ago in Hall H for which I am sorry," he penned on Instagram. "I am still severely disappointed in myself at the insensitivity of my remarks that day. I know my sincerest apology now won't take away those hurtful words. Rape and sexual harassment can reach anyone and I have seen first hand its painful torment among members of my own family and friends."
He concluded, "I made a truly tasteless comment. It is unacceptable and I sincerely apologize with a heavy heart for the words I said. Apologies, Jason"
______
Jason Momoa came under fire Thursday for an inappropriate joke made in respect to his time on Game of Thrones.
The resurfaced video is from a 2011 Comic-Con panel the actor participated in, where he mentions the extreme lengths playing Khal Drago on the HBO fantasy series allowed him to go without repercussion.
"But as far as sci-fi and fantasy," Momoa says in the clip, "I love that there's so many things you can do, like rip someone's tongue out of their throat and get away with it and rape beautiful women."
His remark is immediately met with widespread applause from the audience, while co-stars seated next to him (including Emilia Clarke, Peter Dinklage and Kit Harington) put their hands over their faces in assumed embarrassment.
"Next question," Momoa adds.