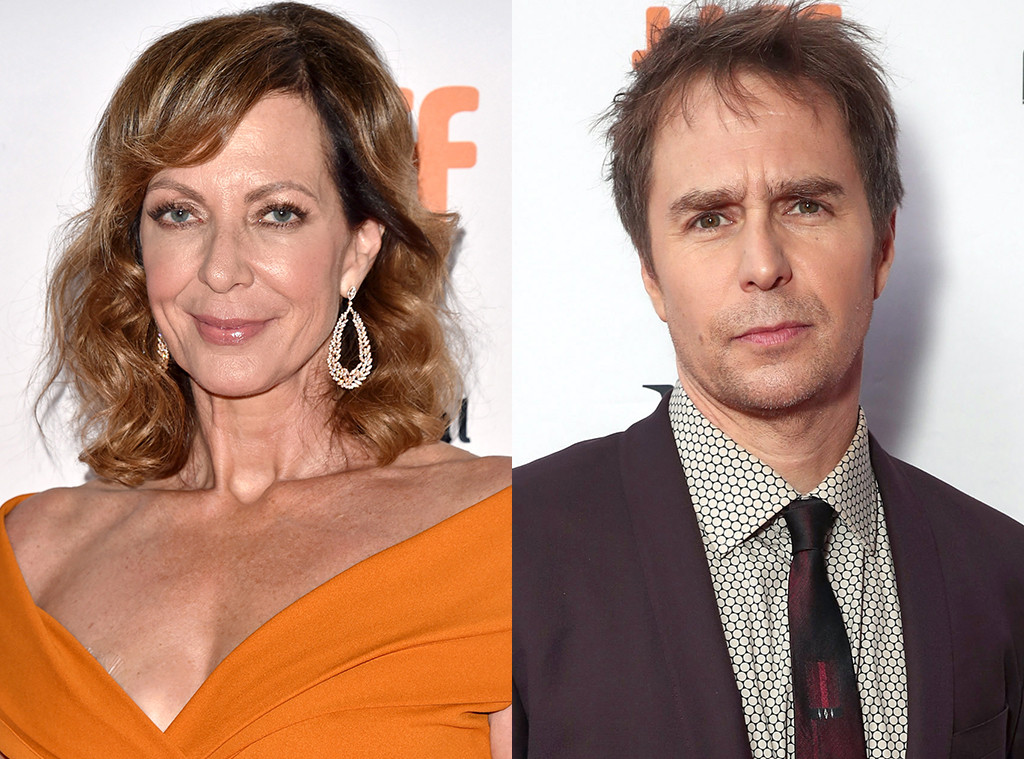 Getty Images
Award season is beginning with a bang!
On Wednesday, Dick Clark Productions announced several honorees for the 2017 Hollywood Film Awards—and now two more names, Sam Rockwell and Allison Janney, can be added to that list.
At the 21st annual award show, Rockwell will receive the Hollywood Supporting Actor Award for his role in Three Billboards Outside Ebbing, Missouri. Janney will receive the Hollywood Supporting Actress Award for her turn as Tonya Harding's sharp-tongued mother, LaVona Golden, in the dark comedy I, Tonya.
The star-studded show will take place Nov. 7 at The Beverly Hilton Hotel in Los Angeles. It was announced in September that James Cordon will be back hosting for his third consecutive year.
This year's ceremony is set to benefit the Motion Picture & Television Fund, which supports the entertainment community's health and human service needs.  
Three Billboards Outside Ebbing, Missouri follows a mother, Mildred Hayes (Frances McDormand), who makes a bold move months after the murder of her daughter and commissions three signs leading into her town with a controversial message directed at the town's chief of police, William Willoughby (Woody Harrelson). Things escalate when his volatile, second-in-command Officer Dixon (Rockwell) gets involved and the battle rages between grieving mother and law enforcement.
In I, Tonya, competitive ice skater Tonya Harding rises among the ranks at the U.S. Figure Skating Championships, but her life and the sport is thrown into a frenzy when her ex-husband attacks her rival.
Yesterday, Mary J. Blige, newcomer Timothée Chalamet and the I, Tonya cast (Margot Robbie, Janney, Sebastian Stan and Paul Walter Hauser) were announced as 2017 award recipients. 
Blige, a Grammy-award winning singer, songwriter, actress and philanthropist, is set to receive the Hollywood Breakout Performance Actress Award for her upcoming film, Netflix's Mudbound, which will open the AFI Fest 2017.
The movie deals with the struggles of returning to life after WWII, working hard labor in rural America, and dealing the racial injustice that plagued the Jim Crow South.
Chalamet will be recognized for his work in Call Me by Your Name.
The film is set in dreamy 1983 Italy, where the son of a professor falls for a graduate student staying with them for the summer.
I, Tonya has plenty of buzz already, featuring a stacked cast to honor the professional and personal struggles of famous U.S. skater Tonya Harding in a darkly comedic piece.
In the past, more than 120 HFA honorees have gone on to receive Oscar nominations.