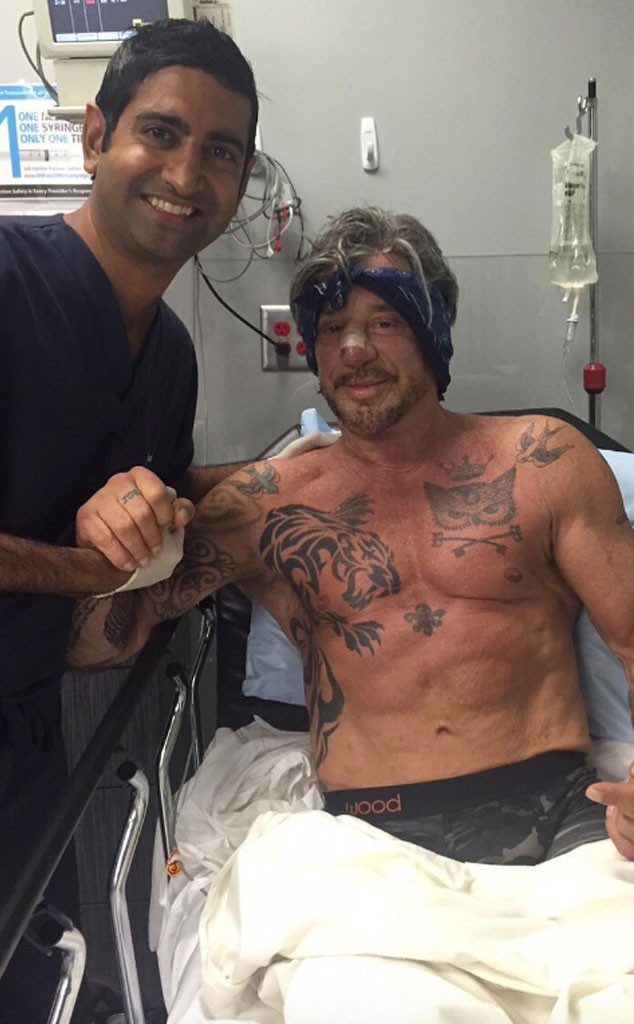 Instagram
It looks like Mickey Rourke is pleased with his latest pass at plastic surgery!
The 65-year-old actor took to Instagram yesterday to share a photo of his most recent cosmetic procedure: a nose job.
The post features a shirtless, smiling Rourke—nose bandage and all—shaking hands with his plastic surgeon after the procedure.
"Moments after nose surgery with Dr. Dhir. Now i am "pretty again":(lol)...one more to go," he wrote to his followers. "I don't know what day it is don't even realize operation is over."