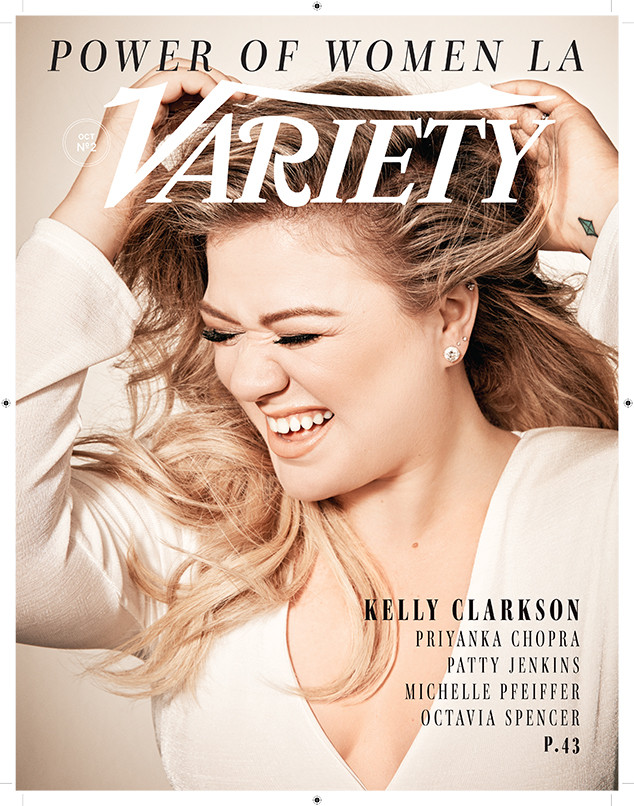 Photo credit: Art Streiber
Kelly Clarkson is "Miss Independent."
In Variety's Power of Women LA issue, the American Idol winner revealed how she managed to cut ties with her old record producer Clive Davis after a rocky history.
According to Variety, RCA Records signed Clarkson after she won American Idol in 2002. Davis then took over the company in 2004, and the tension between the singer and the producer started to build.
For instance, Clarkson recalled crying after Davis referred to her song "Because Of You" as "sh-ty." Clarkson wrote the song for her 2004 album Breakaway.
"I was told that was a sh--ty song because it didn't rhyme," she told Variety. "A group of men thought it was OK to sit around a young woman and bully her. I was told I should shut up and sing."
But this wasn't the last time Davis insulted her music. In a 2013 post on her WhoSay page, the Grammy-winning singer said Davis also denounced her 2007 album My December.
"He also goes on to say My December wasn't successful because I co-penned the album and it didn't have 'pop hits,'" Clarkson wrote at the time. "Well, first let me say, I've co-penned many of my 'pop hits.' Secondly, My December went platinum (It sold 20,000 less than All I Ever Wanted which followed My December.) Hardly a huge failure."