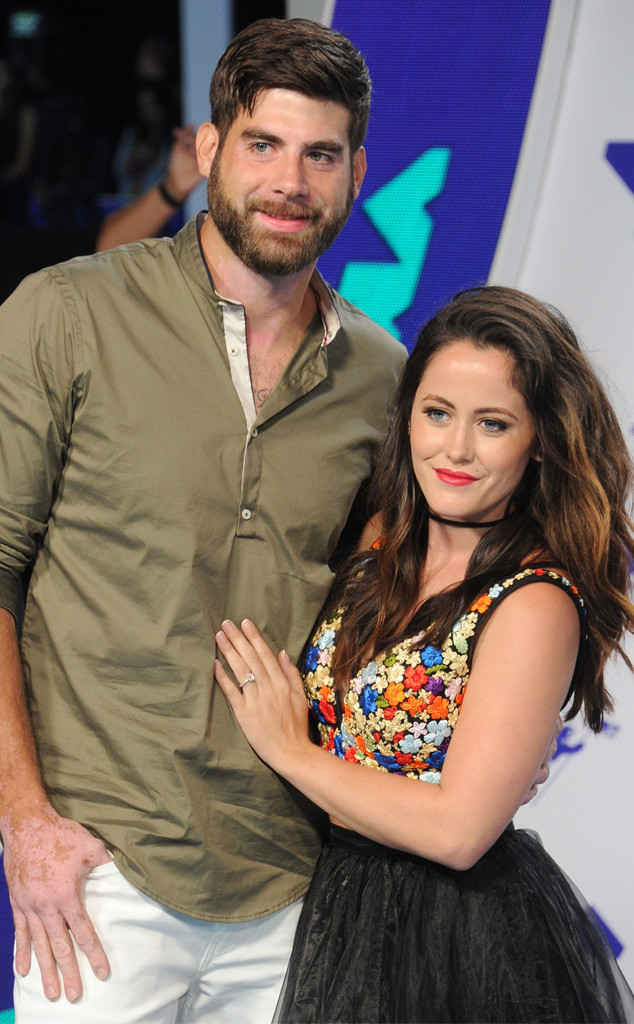 Gregg DeGuire/Getty Images
Jenelle Evans is not mincing words about her future with MTV.
The Teen Mom 2 reality star took aim at the network that launched her career seven years ago on Monday night following a new episode of the show. In a dramatic scene, her and her now-husband David Eason had planned to take photos for their wedding Save the Date cards when they apparently got into a fight.
As the Teen Mom 2 producers arrived to the house to videotape the photo shoot, they allegedly received text messages from Jenelle saying they were not going to take the photos anymore because David had been yelling at her. In another text, David threatened a police escort if the women did not leave the property.
However, when a producer returned to the house the next day, David denied any fighting had happened and awkwardly changed the subject. At the end of the episode, the couple was shown ultimately having their photoshoot while one of Evans' son, Kaiser, cried to be fed in the background.