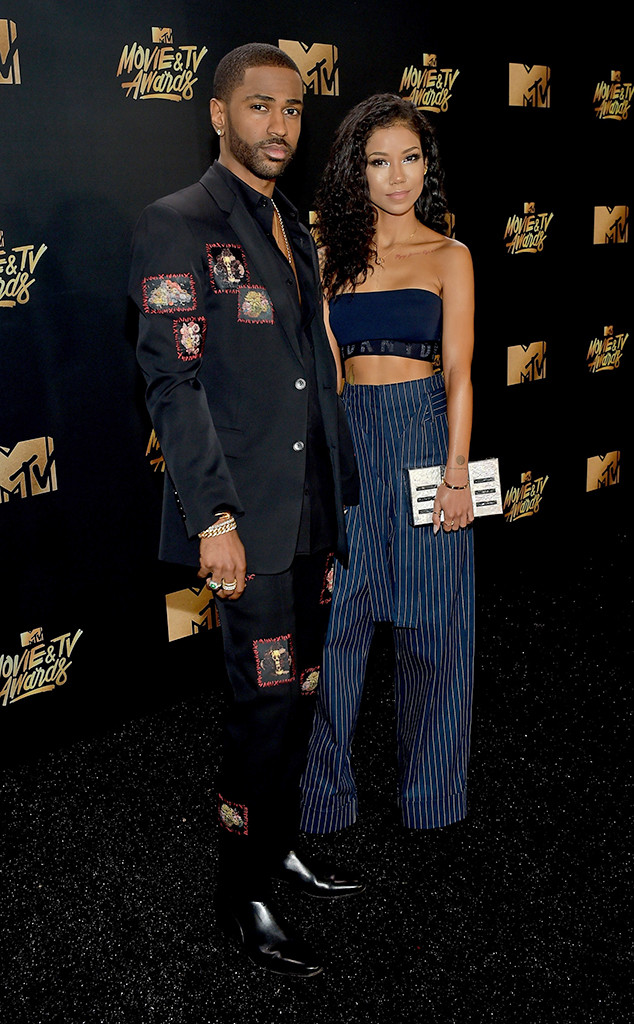 Matt Winkelmeyer/Getty Images
Jhene Aiko now wears her heart on her sleeve... permanently.
A week after the singer finalized her divorce from Dot Da Genius, Jhene paid a visit to her local tattoo artist in hopes of paying homage to her new boyfriend of about a year, rapper Big Sean. The "Bed Peace" songstress received a large, colored portrait of Big Sean wearing a tuxedo on the back of her arm above the elbow.
Celebrity tattoo artist Miryam "The Witchdoctor" Lumpini completed the ink for Aiko, captioning a snapshot, "Art is ❤️ thanks Jheńe for allowing me to share this moment."
And as is the case when any star makes the (often inevitably regrettable) decision to tattoo their S.O.'s name or likeness, their fans have opinions. Lots of opinions.