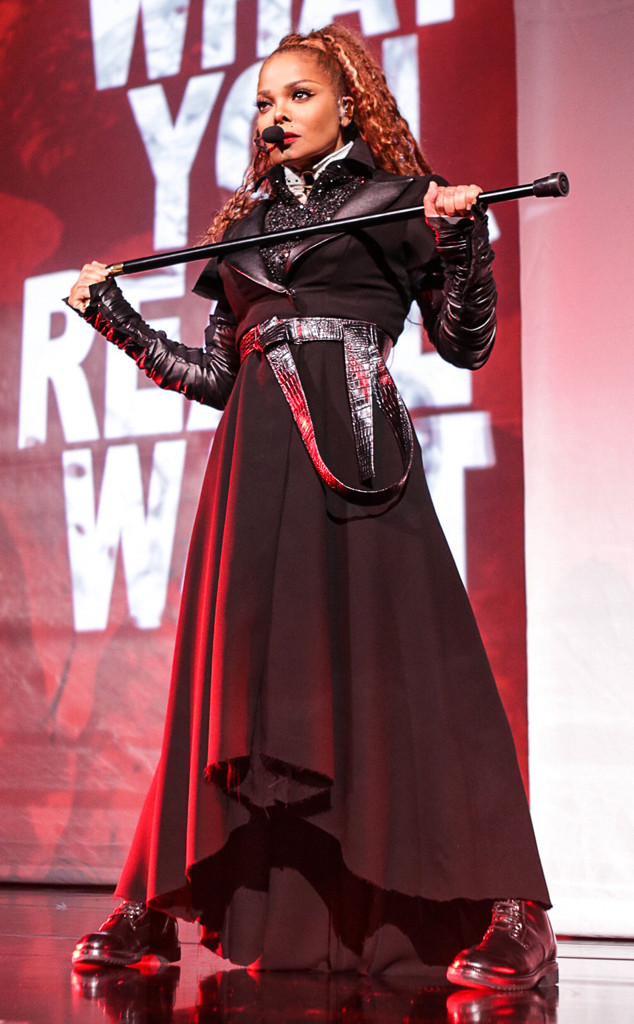 Farrenton Grigsby
Today marks the 20th anniversary of Janet Jackson's icon album Velvet Rope...
So what's the state of Janet Jackson's latest tour, the State of the World Tour? E! News' exclusive interview with Gil Duldulao, creative director for Miss Jackson, will give you all the deets on the headline-making tour, how the singer's enjoying her new role as a mom and what it's like to work with the superstar for decades!
On the State of the World tour, which kicked off on Sept. 9, Gil explained that there was a very pointed reason that Janet named her latest tour State of the World, which is a reference to her hit 1989 song of the same name, is because of the massive issues that are going on in the world today.
Gil said, "I think that was the main point is for the group and mass of people to come together and try to be positive in such a world we live in now."