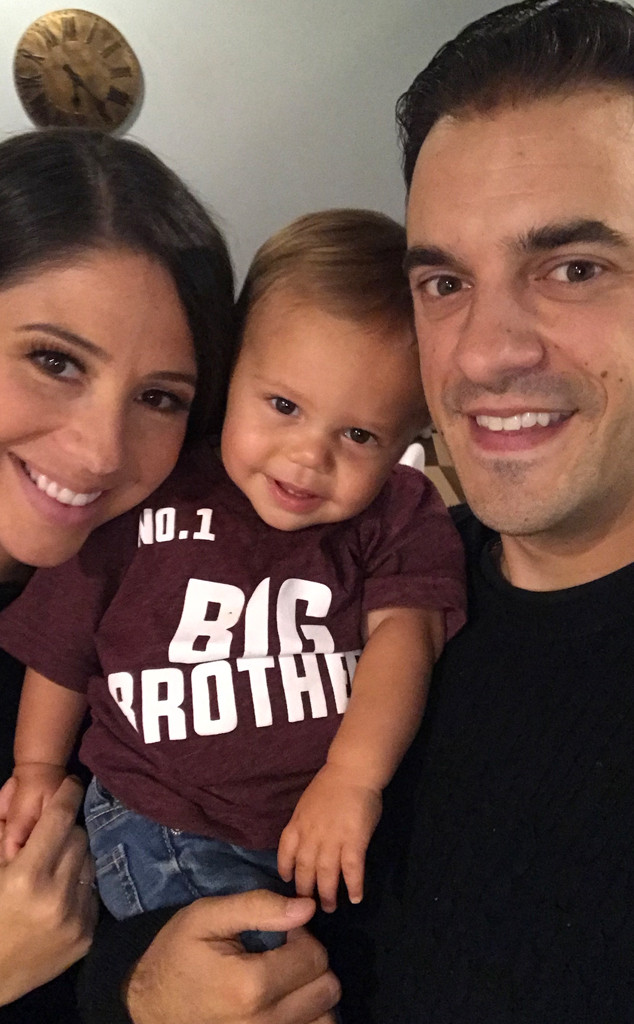 Courtesy of Dan Gheesling
Dan Gheesling will soon have another family member competing for head of household.
E! News can exclusively confirm that the winner of Big Brother season 10 and his wife Chelsea Gheesling are expecting their second child.
The couple made their announcement official with a photo of their son Desmond wearing a "Big Brother" T-shirt that was a gift from a close friend.
"We actually found out on Desmond's first birthday, so it was a bit of a surprise," Dan shared with E! News. "A welcomed and exciting surprise, but definitely a surprise."
While the couple's son may not have a clue into how much his life is going to change in the coming months, Dan has nothing but great things to say about the joys of parenthood.