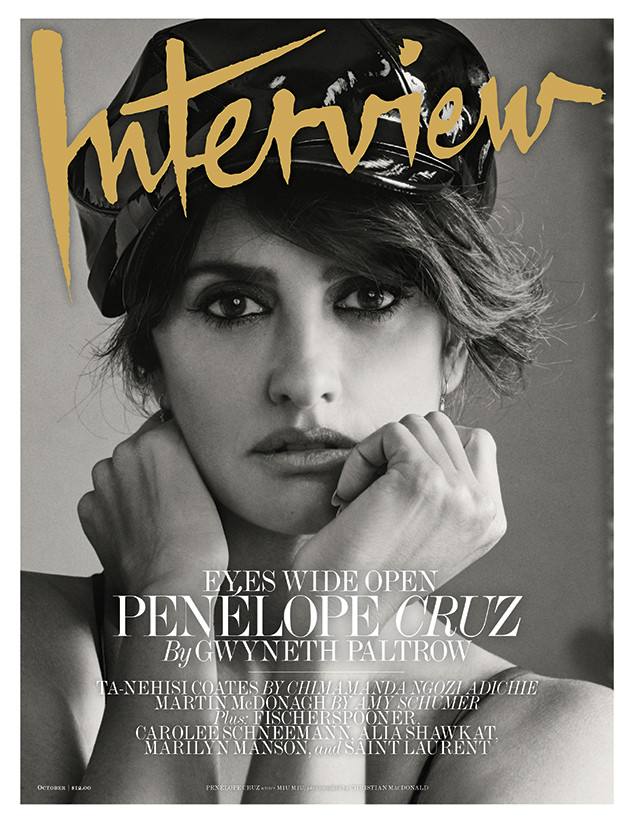 Interview Magazine
Penélope Cruz first started acting when she was a teenager. Now, at the age of 43, she's still in love with the craft—appearing in star-studded movies like Murder on the Orient Express and popular TV shows like American Crime Story. But Cruz doesn't let age define her.
During a recent interview with Gwyneth Paltrow for Interview Magazine, Cruz talked to the actress about Hollywood's obsession with aging.
"Most actresses try to make themselves younger but you were making yourself older," Paltrow said, referencing how Cruz said she lied about her age in her early years.
"I've spent most of my career trying to make myself older, for different reasons," Cruz responded. "Journalists have been asking me, since I was, like, 22, 'Are you afraid of aging?' That is such a crazy question for a 22-year-old girl or, for that matter, for a 42-year-old. I combat that craziness by refusing to answer the question."