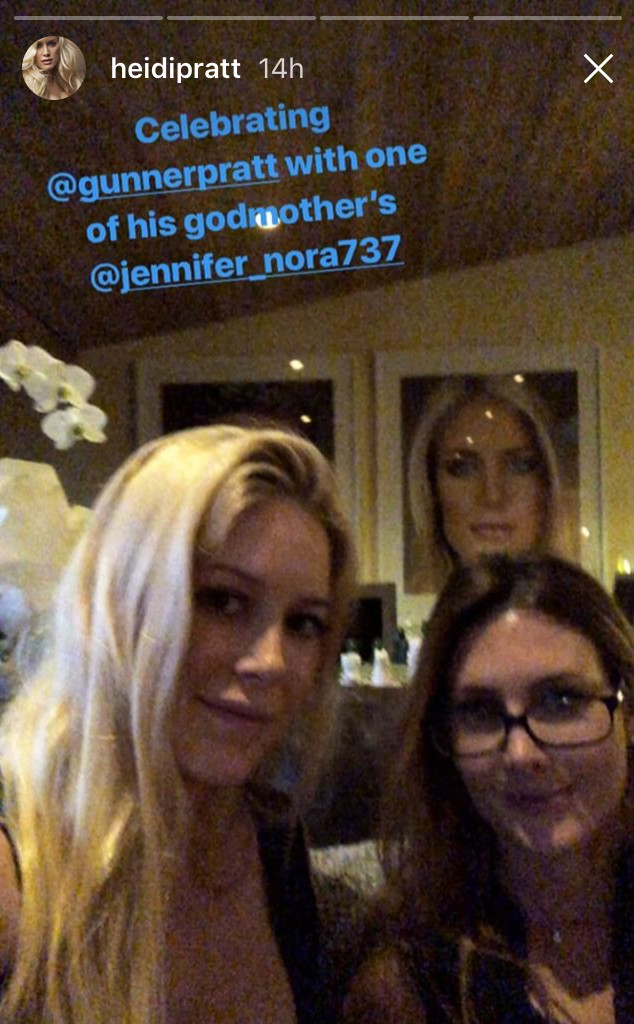 Instagram
Just days after Heidi Montag and Spencer Pratt welcomed their baby boy Gunner Stone, the new mom revealed her son's godmother on Instagram—and it looks like she kept the honor within The Hills family.
The godmother is none other than blast-from-the-past Jen Bunney.
"Cheers! I have one of Gunner's godmothers here, Jen Bunney," Montag said in a video via Instagram Stories.
"We're celebrating Gunner," Bunney said raising a wine glass. "He's the best baby ever. We love him so much. "