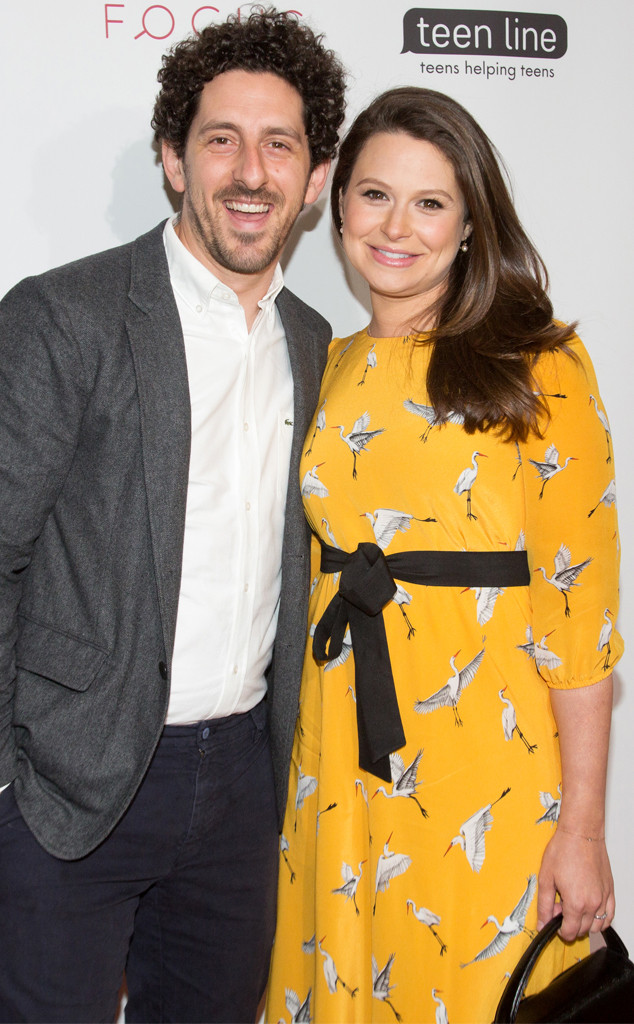 Gabriel Olsen/FilmMagic
TGIT! Katie Lowes is officially a mama.
The actress announced the birth of her first child, a baby boy named Albee Shapiro, with hubby Adam Shapiro on social media Thursday. The wonderful news came just in time for the season premiere of Scandal, which little Albee is apparently already a huge fan of.
"Baby's‪ ‬first #Scandal Thursday‪!‬" Lowes captioned an adorable snapshot featuring her son's feet and other Olivia Pop staples including popcorn and a glass of wine. "@shappyshaps and‪ ‬I‪ ‬are thrilled to welcome Albee Shapiro to our family! We're happy & healthy! #BabyGladiator"
And to make matters even more aww-worthy, Katie and Adam let their newborn "live tweet" the episode along with the cast, which as expected, turned out to be mostly gibberish.