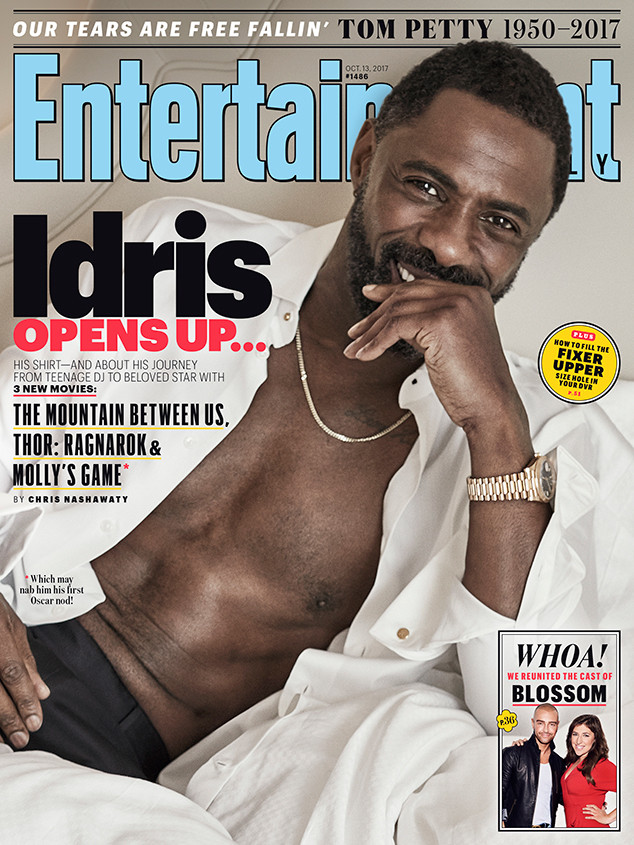 Entertainment Weekly
Don't mind if we stare.
Idris Elba, 45, unbuttoned his shirt and bared his body for the cover of Entertainment Weekly's Oct. 13 issue.
Besides exposing his chest, the Golden Globe-winning actor exposed what it's like to be one of Hollywood's leading men. In the article, he talked about directing his first film Yardie, his rise to fame and acting in three new films: Thor: Ragnarok, Molly's Game and The Mountain Between Us.
"I like that I'm working all the time and I'm not pigeonholed or stuck in a line," he told Entertainment Weekly. "That may not be great for my bank account, but it's good for me."