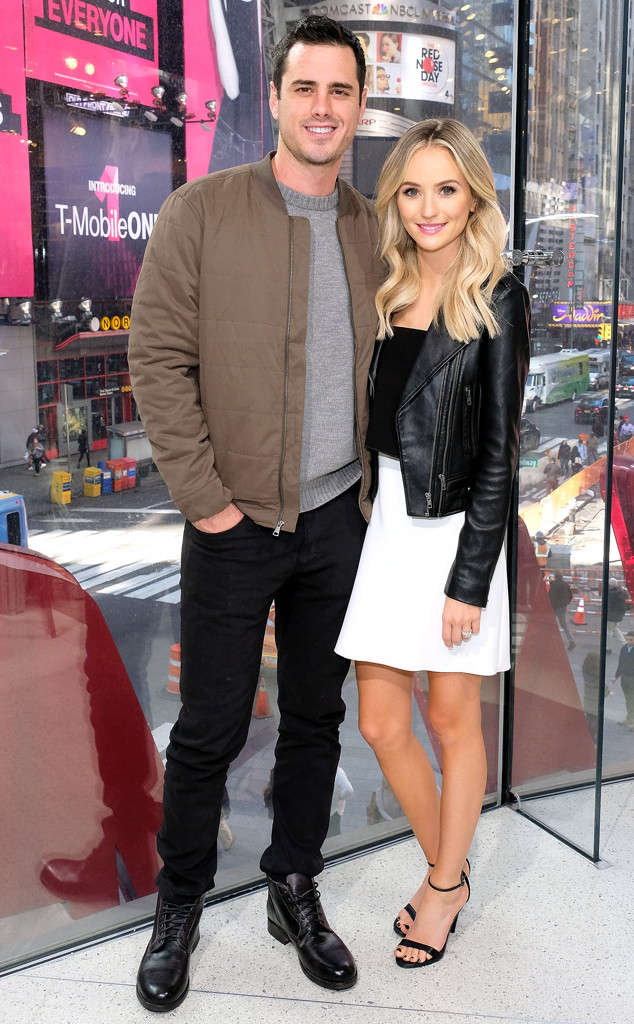 D Dipasupil/Getty Images for Extra
Lauren Bushnell has learned more than a few things since appearing on The Bachelor.
It's been more than five months since the reality star and Ben Higgins called off their engagement. And while Lauren has already found a special someone, she isn't rushing towards the altar anytime soon.
While participating in a Q&A with her Instagram followers Tuesday night, Lauren was asked if she's going to marry her current boyfriend Devin Antin.
Sorry ladies and gentlemen but you're going to have to pump the brakes.
"I do see a future with him but I want to be 1,000 percent sure before I get engaged and even more sure before I get married," she wrote. "And for me, that takes time. I've learned a lot of things in the last couple years and this is a big one. Marriage is such a special and sacred thing that should never be rushed."