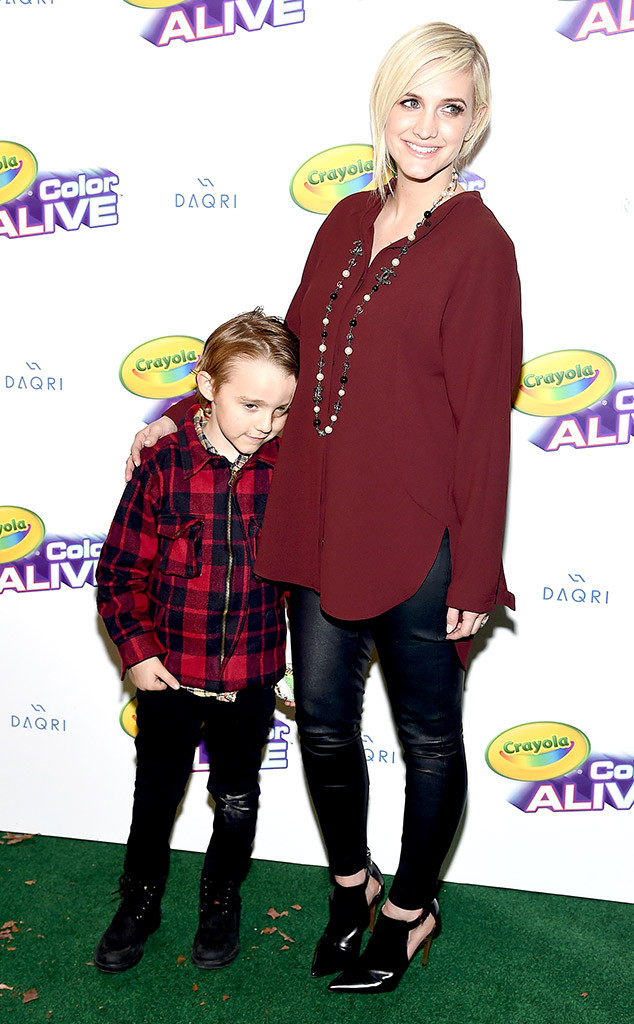 Jamie McCarthy/Getty Images
Ashlee Simpson-Ross is one happy mama!
The 33-year-old singer took to Instagram Tuesday to gush over the adorable birthday gift she received from her son, Bronx Wentz—a colorful, hand-painted canvas topped with loving notes about his mom!
"This is everything to me. I love you bronx. For ever and ever and ever," Simpson wrote on Instagram along with a photo of the artwork.
"Mom your eyes are like a green forest with a blue lake," wrote the 8-year-old. "Mom you're the best mom…you should know that! happy Birth Day i love you so much!"
Sounds like this little mama's boy will grow up to be quite the lady's man with compliments like these!