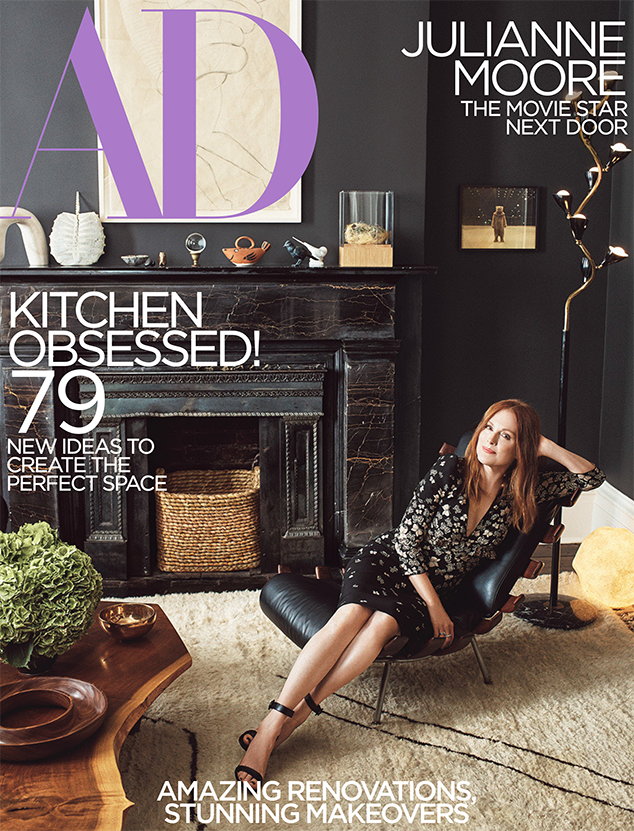 Architectural Digest
Julianne Moore might take on fake personas in her Oscar-winning acting career, but as soon as she's home after a long day, she seeks a sense of realness.
The actress covers the latest issue of Architectural Digest in which she invites readers into her New York City townhouse—a place that, despite the designer names and renovations attached to it, it still feels like home.
"For years I dreamed about living in a townhouse in the West Village," Moore explained of finding the home 15 years ago. "The first time I walked into this one, I knew this was it—I fell in love. There was enough character left that we could bring the house back to its Greek Revival roots without destroying the soul and texture of the building."
And that's precisely what they did.