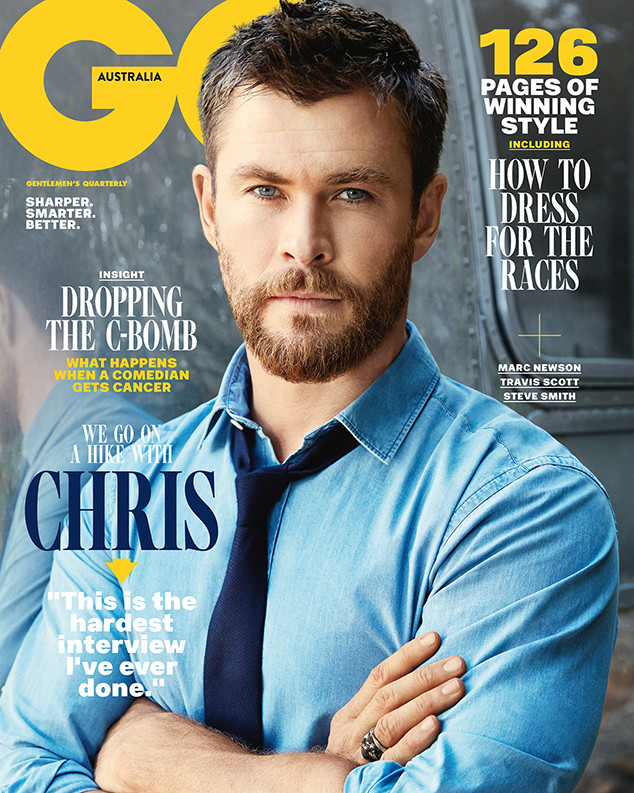 Doug Inglish/GQ Australia
Chris Hemsworth wouldn't be the success he is today without Elsa Pataky.
In the November issue of GQ Australia (on sale Oct. 9), Hemsworth admits his wife of six years made sacrifices so he could pursue his dream of becoming a successful actor in Hollywood. He got his big break after being cast as the lead in 2011's Thor, but as time went on, he missed the normalcy of his native Australia. So, the couple and their three children left Malibu and settled down in Byron Bay. Hollywood was "suffocating," he says. "You stop becoming a person. You have nothing to draw from because you're living in this world of pretend on and off the screen."
After Thor, Hemsworth appeared in multiple Marvel movies and was cast in big budget films like Snow White and the Huntsman and Ghostbusters. During that time, he admits, "My wife and I fell in love, had kids, didn't really see each other for a few years, then fell back in love."
"In terms of work, she's certainly given up more than I have. She'd like me to step back and be at home with the kids more, and of course, I want that, too," Hemsworth, 34, confesses. "But I feel like I'm at this crucial point in my career—I've just got to set up for longevity or I'll slip off."