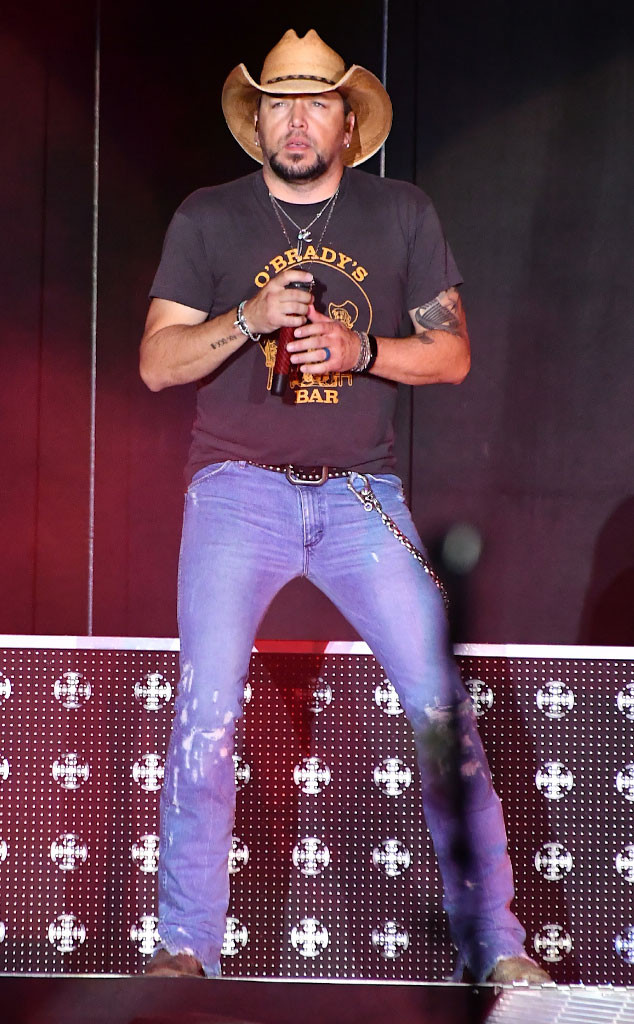 Mindy Small/FilmMagic
The city of Las Vegas is in mourning.
At 10 p.m. local time, local police said, a "lone gunman" released a rapid-fire barrage of bullets during Jason Aldean's concert, killing 59 people and injuring at least 527 more; it is the deadliest mass shooting in U.S. history. The gunman was later identified Stephen Paddock from Mesquite, N.V. As police tried to secure the area and locate Paddock, the Las Vegas Strip was temporarily closed, and inbound and outbound flights at McCarran International Airport were briefly halted.
From his room on the 32nd floor of the Mandalay Bay Resort and Casino, Paddock fired at the crowd of about 22,000, sending concertgoers running for their lives. Las Vegas Metropolitan Police Sheriff Joseph Lombardo told reporters Monday that authorities believe Paddock killed himself before officers entered his room; initially, officials had said police fatally shot Paddock.
Paddock is believed to have checked into the Mandalay Bay Resort and Casino on Sept. 28, Lombardo revealed during a press conference, and he had an "excess of ten rifles" in his room. The venue, run by MGM Resorts, stretches across 15 acres and has a capacity of 40,000 people.
Police later said they found 23 firearms in his hotel room. Assistant Clark County Sheriff Todd Fasulo said officers found 19 firearms at his home in Mesquite, N.V. In addition to the guns, detectives also discovered explosives and several thousand rounds of ammunition at his home.
"Our thoughts and prayers are with the victims of last night's tragic events," MGM Resorts tweeted after the shooting. "We're grateful for the immediate actions of our first responders."
At least one off-duty Las Vegas police officer was among those shot, Lombardo said.
"We heard what sounded like firecrackers going off. Then all of a sudden we heard what sounded like a machine gun. People started screaming that they were hit," Meghan Kearney told MSNBC. "When we started running out, there were probably a couple 100 on the ground."
Kearney, who was one of thousands of concertgoers, added, "People kept dropping and dropping...People were getting shot one foot away from us. People were trying to save their friends. There were gunshots everywhere. Helping them would have meant we got shot, too."
At this point, Paddock's motivations for the massacre are unknown.