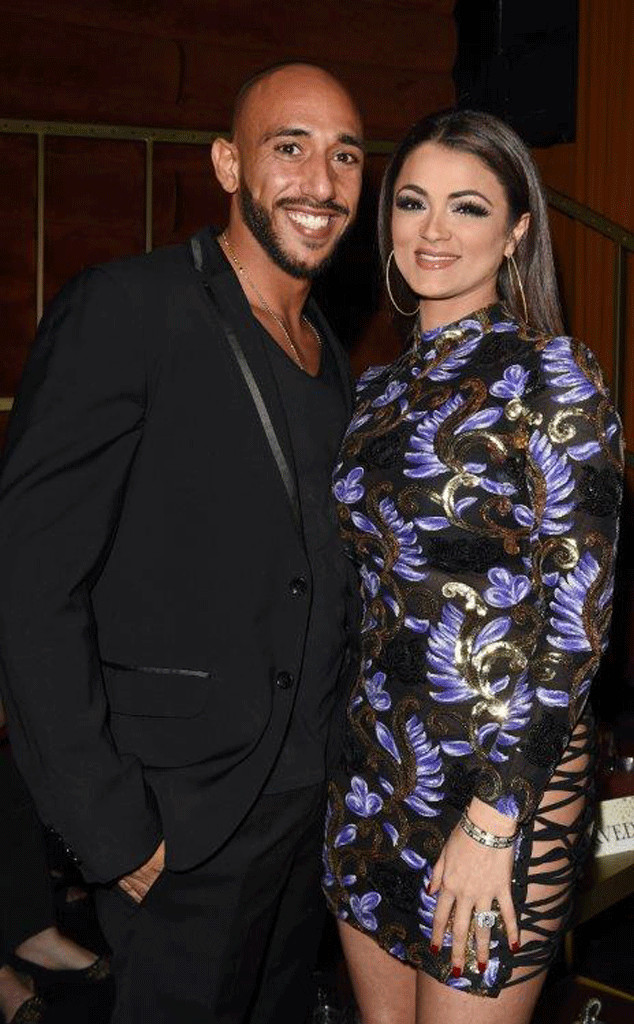 Star Traks Photo
GG is not having it!
Days after E! News reported that Shahs of Sunset stars Golnesa "GG" Gharachedaghi and Shalom Yeyoushalmi were giving their relationship another shot (only weeks after the pair set their divorce proceedings into motion), GG took to her Instagram to confirm the reconciliation and to tell her haters to keep walking.
On Sunday, the reality star posted a pic on her Instagram from her over-the-top Times Square proposal, which will be featured on tonight's episode, along with a feisty caption.
GG wrote, "TONIGHT! You're going to witness some extreme sh-t on tonight's episode and it brought out Lochnesa. No relationship is easy and not all of them make sense. But to us, this relationship, it's OURS and we can do as we choose."
She continued, "Enjoy watching the crazy roller coaster tonight...the fight and the proposal...and just keep in mind, your relationship probably ain't perfect either, so keep the sh-t talking to a minimal [sic]."