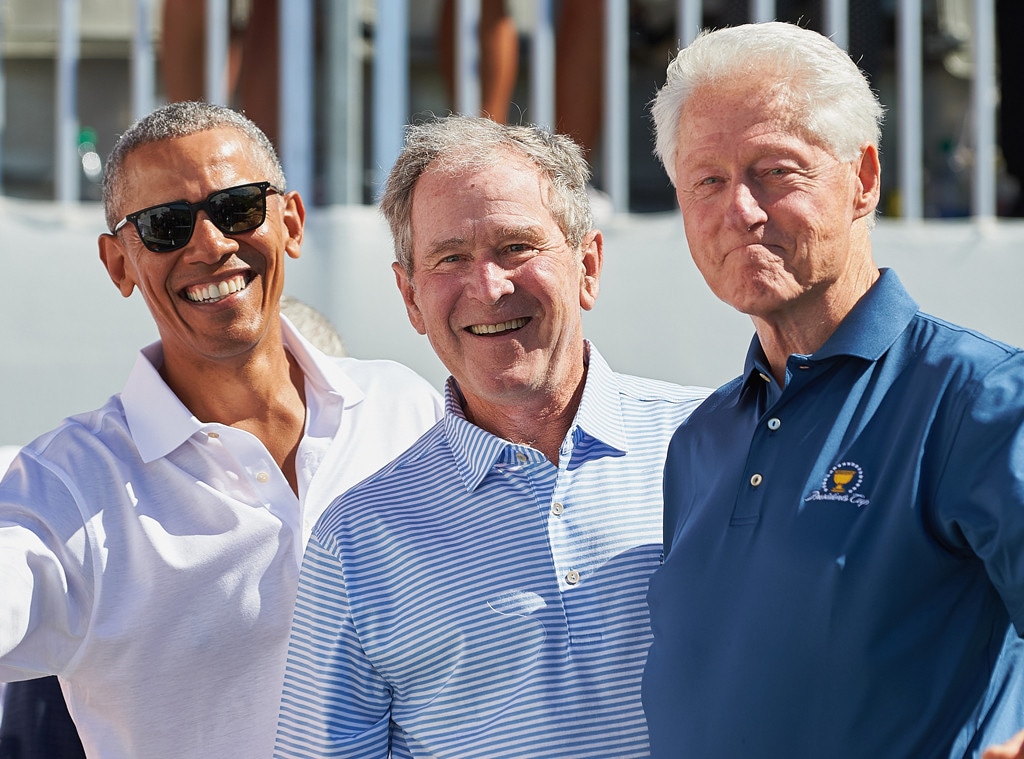 Shelley Lipton/Icon Sportswire via Getty Images
"When you can take a selfie with three U.S. Presidents, you do it!!"
Those were the wise words from pro golfer Phil Mickelson, who was the lucky man to snap a historic selfie with the three former POTUS's. 
Sitting together in the front row at the Presidents' Cup were former presidents Bill Clinton, George W. Bush and Barack Obama. The three commander in chiefs helped the PGA Tour kick off the Presidents' Cup with an impressive grand opening fit for a President—or three.
The bleachers were packed full with patriotic Americans and golf lovers who were eager to see the matches and catch a glimpse of the three Presidents together at a Presidents' Cup—a first in the history of the tournament, which began in 1994.
Presidents Clinton, Bush and Obama shook hands with the United States team members and their wives, along with taking a few selfies, of course. The men chatted amiably throughout the matches, with President Obama leaving Clinton and Bush after the third match.
This selfie sure is a hole in one!