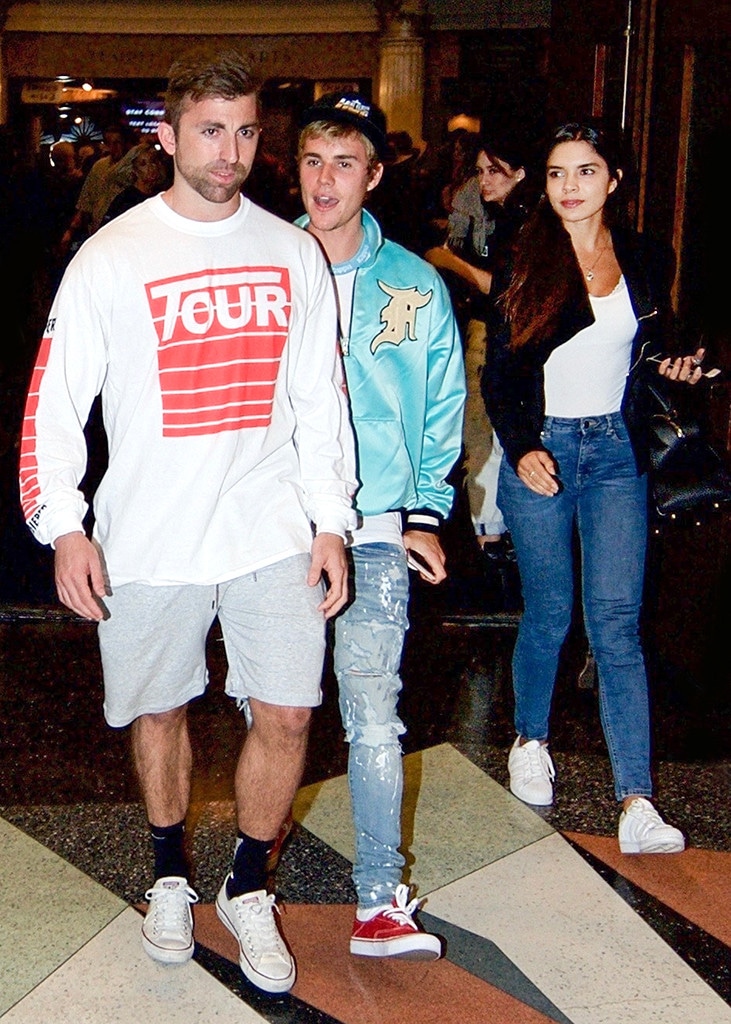 BKNY/BACKGRID
Justin Bieber may be dating again, but that doesn't mean he's off the market.
E! News can confirm the 23-year-old singer is currently single, but he has been seeing a new girl named Paola Paulin.
"Justin has been seeing Paola but is not exclusively dating her," a source tells us. "He enjoys her company and hanging out with her, but he has not called her his girlfriend. He is still focusing on his health right now."
A second source added, "They are not dating. They were introduced through mutual friends. Justin is single right now."
However, though the Biebs might be single right now, he's not not looking to settle down with someone in the future.
"Justin is not dating anyone exclusively," another insider explained. "He wants a girlfriend eventually though, but he's taking his time figuring it out before he makes a commitment."
The source noted that the women he's often photographed with are just "friends."
Either way, Bieber has been spending some time with Paulin, so who is she?
Well, according to her Instagram page she's a Colombian model and actress who is currently working on HBO's Ballers season three.
Aside from work, she also loves to work out a lot—as proved by her abs, but also by her many workout photos and videos.
But that doesn't mean she's not a foodie!
"The girl can eat," she captioned this pic. "The best cheatmeal day had to finish with hazelnut ice Cream. The one day I love my trainer instructions."
Meanwhile, Bieber and Paulin were spotted leaving the singer's church on Wednesday night. She was dressed casually in jeans, a white shirt under a black jacket and tennis shoes.
The Biebs, on the other hand, donned ripped jeans with a blue bomber jacket and a hat.
"They met earlier in the day and he insisted she go to church with him," a source told Us Weekly. "After church, there was paparazzi outside so they snuck away from them and had an intimate, private date."
Guess we'll just have to wait and see if they get more serious!