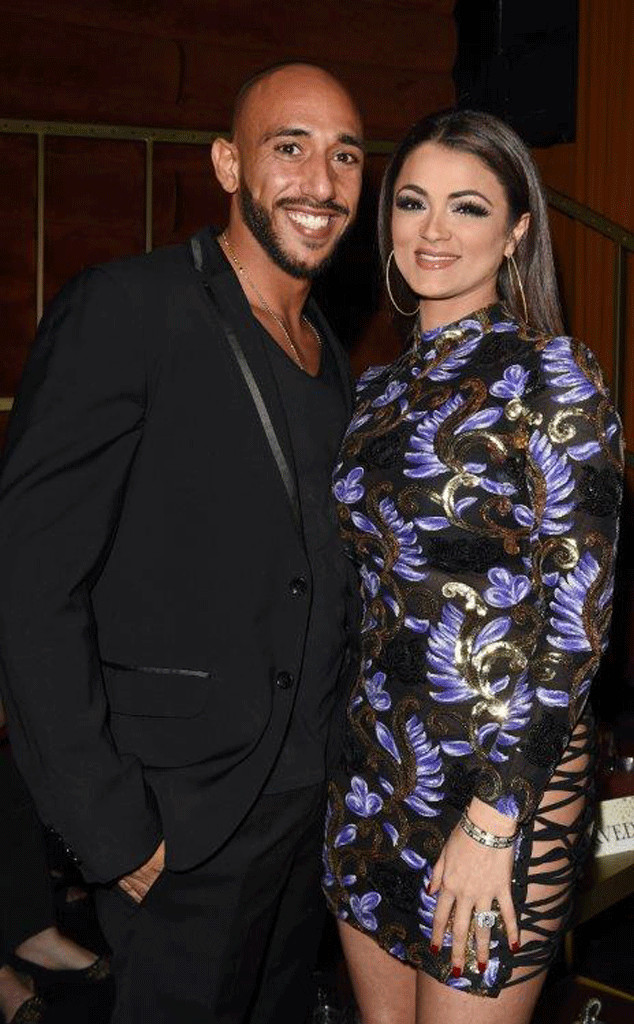 Star Traks Photo
Distance makes the heart grow fonder, especially in the case of this Shahs of Sunset couple.
A source tells E! News Golnesa "GG" Gharachedaghi and Shalom Yeyoushalmi are giving their relationship another shot only weeks after the pair set their divorce proceedings into motion.
"They are working things out and are back together since a month or so now," our insider reveals.
GG teased their reconciliation on Instagram Friday with a sensual photo of herself snuggling next to a shirtless Shalom. She responded to co-star Mike Shouhed's comment, "I told @shalom310 this morning, let's have a photoshoot for this shirt! He slept while I used his body as a prop lol! #GoodHusband"
In court documents obtained by E! News, Shalom cited "irreconcilable differences" for the reason of the split and asked for or spousal support and attorney fees be paid for by GG.