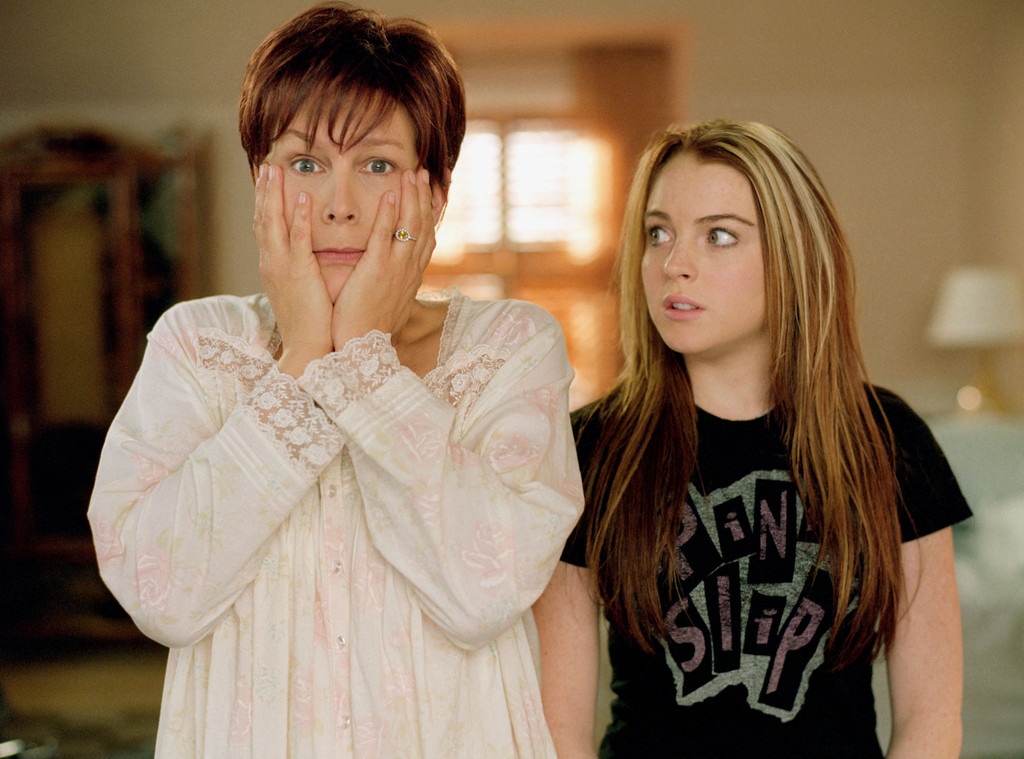 Walt Disney Pictures
Disney Channel's remake game is strong.
Just a day after the network announced that they'd be remaking the beloved Halloween film Hocus Pocus, they're making more news by putting a musical version of another classic film—Freaky Friday, this time—into production. Based on the Disney Theatrical Productions' stage adaptation of the celebrated novel by Mary Rodgers and Disney's popular feature films of the same name, Freaky Friday will debut on the network in 2018 as a part of the Disney Channel Original Movie franchise.
Stepping into the roles of mom Katherine and daughter Ellie are Broadway actress Heidi Blickenstaff—who originated the role when it debuted at the Signature Theatre in Arlington, VA in 2016—and Dolphin Tale star Cozi Zuehlsdorff, respectively. The story follows an overworked mother and her teenage daughter who magically swap bodies and begin a musical journey of self-discovery and empathy neither one could have ever imagined.
"A classic story like Freaky Friday has a magical capacity to engage multiple generations – whether it's in the form of a book, a theatrical film, a stage show – or all of the above!" said Gary Marsh, president and chief creative officer, Disney Channels Worldwide. "Working with our partners at Disney Live Theatrical, we're thrilled to bring this classic story to life in a whole new form – a music-driven movie for television – that will be enjoyed by tens of millions of kids and families around the world."
Joining Blickenstaff and Zuehlsdorff in the cast are Ricky He as Ellie's friend, Adam, Alex Désert as Katherine's fiancé, Mike, Jason Maybaum as Ellie's little brother, Fletcher, and Kahyun Kim as Torrey, Katherine's high-strung business associate.  Additional cast members include Dara R. Moss, Jennifer LaPorte, Isaiah Lehtinen, and Sarah Willey.
Freaky Friday was first adapted for the screen in 1976 with stars Barbara Harris and Jodie Foster. In 1995, Shelley Long and Gaby Hoffman stepped into the lead roles in a Disney Family Movie made for ABC. And in 2003, it returned to the big screen for a Walt Disney Pictures feature film starring Jamie Lee Curtis and Lindsay Lohan.
Are you looking forward to a musical version of Freaky Friday? Sound off in the comments below!