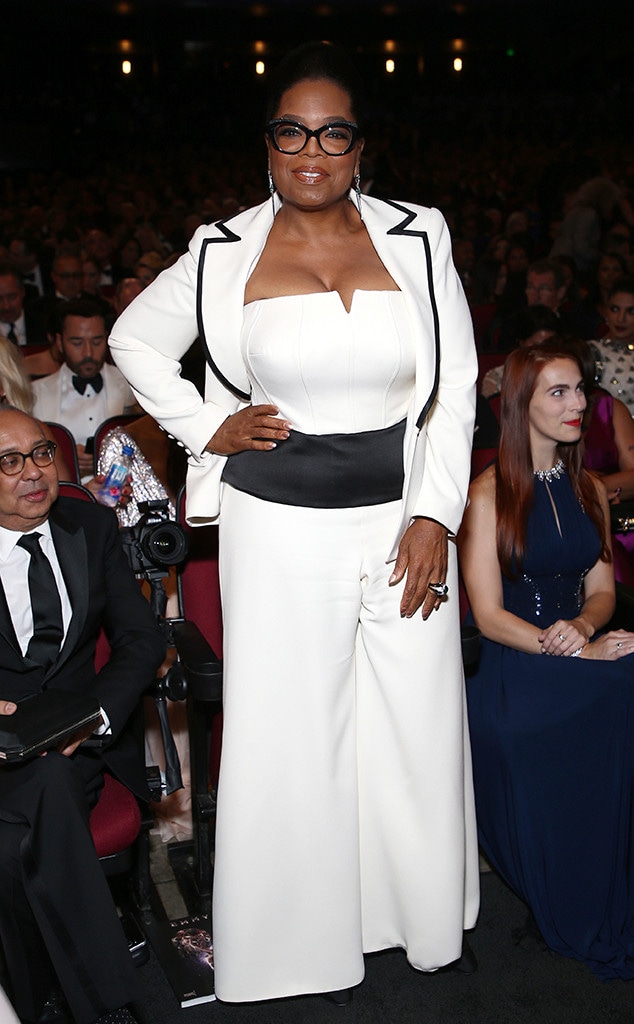 John Salangsang/Invision for the Television Academy/AP Images
Will Oprah Winfrey change her mind about running for president?
For years, many fans of the left-leaning media mogul, former talk show host, actress, philanthropist and longtime supporter for former President Barack Obama have yearned for this to happen. The prospects seemed dimmer than ever when Winfrey told The Hollywood Reporter's Awards Chatter podcast in June, "I will never run for public office."
But on Thursday, their hopes to see Winfrey in the White House soared again after she retweeted and commented on John Podhoretz's recent New York Post Op-Ed column titled "Democrats' best hope for 2020: Oprah."
"@jpodhoretz Thanks for your VOTE of confidence!" Winfrey wrote.
In his column, Podhoretz wrote about Winfrey's recent debut as a special contributor for CBS' 60 Minutes, which saw her in Michigan interviewing 14 voters, half of whom voted for President Donald Trump in the 2016 election, about their thoughts on the U.S. leader now.
He was impressed by her interviewing skills, how she was "listening, asking, speaking without judgment, trying to find common ground." He said Winfrey is "uniquely positioned, should she wish to commit herself, to seek the Democratic nomination for president and challenge Trump in 2020."
"If you need to set a thief to catch a thief, you need a star—a grand, outsized, fearless star whom Trump can neither intimidate nor outshine—to catch a star," he wrote. "We're through the looking glass here. America is discarding old approaches in politics. Democrats will have to do the same to match the mood to the moment."