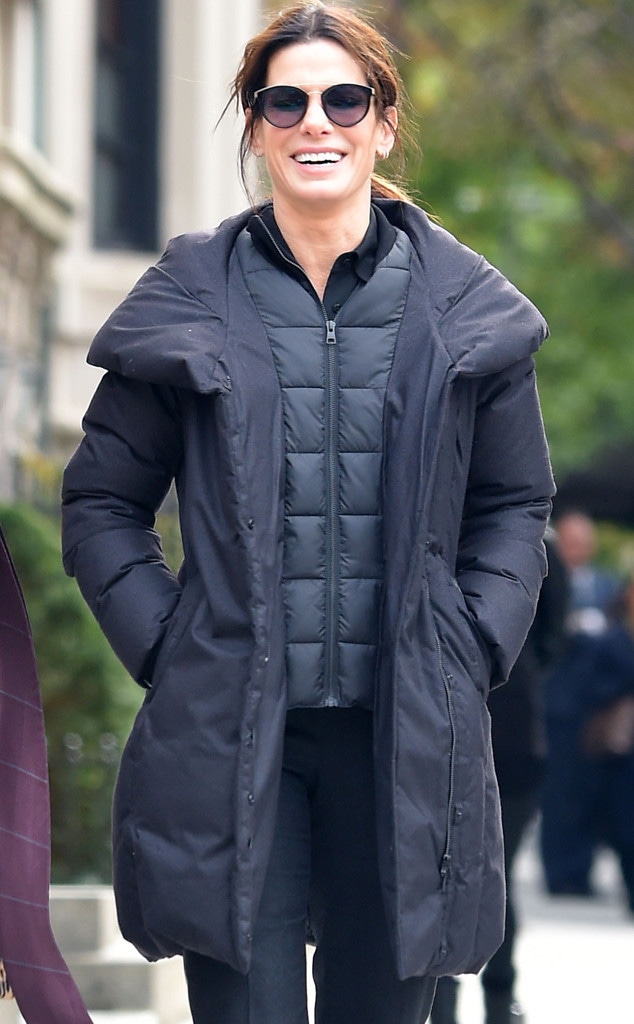 Josiah Kamau/BuzzFoto via Getty Images
A chill in the air is no reason to sacrifice your style. So when they're faced with colder temperatures, more and more of our favorite leading ladies are donning SOIA & KYO, the outwear label that includes satin bombers, leather jackets, wool coats, down puffers and more.
No stranger to tough winters while she's shooting Suits in Toronto, Meghan Markle is a fan, having been spotted in the brand's signature sports jacket in black. Ditto for Emma Stone, who recently stepped out in an army green bomber while promoting her new movie, Battle of the Sexes. And as Sandra Bullock kept freezing temps at bay while shooting Ocean's Eight in New York City, her fitted puffer didn't bury her trim physique.
Creative director Ilan Effassy says the brand's appeal is simple: "It's never about changing you; it's about being you and letting us hug you with our coats and accessories."
Vivien Killilea/Getty Images
With most price points ranging from $345 to $780, they may seem like investment pieces, but ultimately pay off in wearability. "There's multi-use versatility that carries from season to season," says Effasy, "taking you from morning to night fall to winter, spring to summer."
Proving his point, Stone's Branca bomber can be worn three different ways: collarless, collar-only or with the full fur collar. Similarly, the Allison leather jacket, worn by Mila Kunis, can be worn with its hood for a sportier look or sans hood for office or cocktail chic.
For more looks and to see other celebs in their favorite fall and winter gear, go to SOIA & KYO.