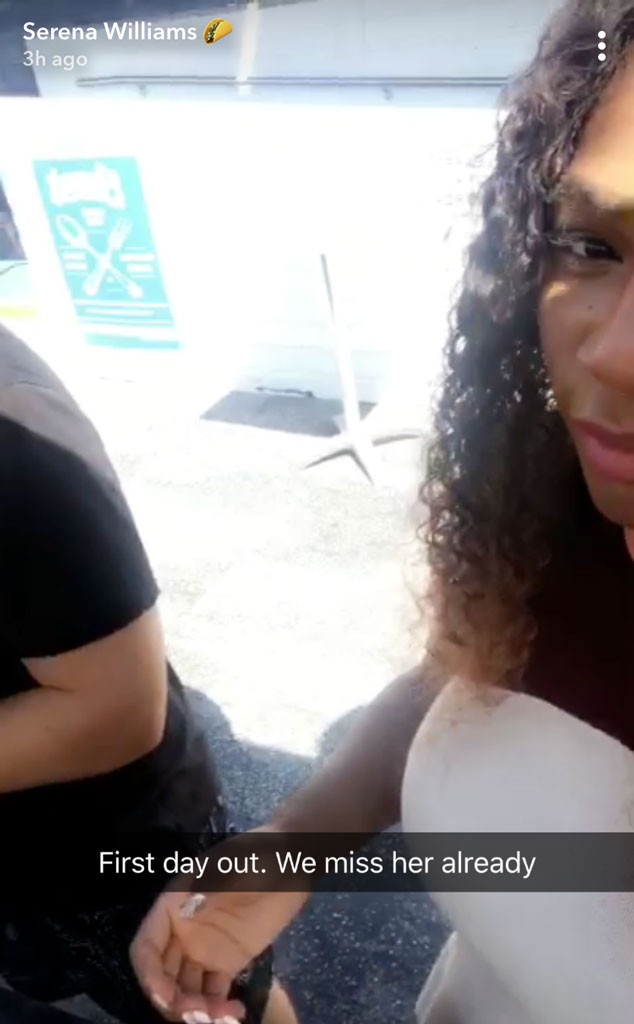 Snapchat
Serena Williams and Alexis Ohanian had a hard time leaving their baby girl today.
The couple, who welcomed a daughter Alexis Olympia Ohanian Jr. at the beginning of this month, had a day out together without their baby on Thursday. Tennis star Williams shared videos from their day on Snapchat and it sounds like they had a tough time being without their baby daughter.
"First day out. We miss her already," Williams captioned her first video with her Reddit co-founder beau.
She then added in a later video, "We miss Olympia."
On Sept. 13, Williams shared the first photo of the couple's baby. She also shared a video showing their daughter's journey from the time the couple found out they were expecting to her birth.
Last week, Ohanian also posted a sweet pic of their baby girl sleeping. "Out of office. This is Parental Leave life," Ohanian wrote. "She's clearly dreaming up all the startups she'll start...And Grand Slams she'll win.... And...."
Before heading out with her fiancé on Thursday, Williams took to Instagram to show off her incredible body.
No caption necessary! How amazing does she look?