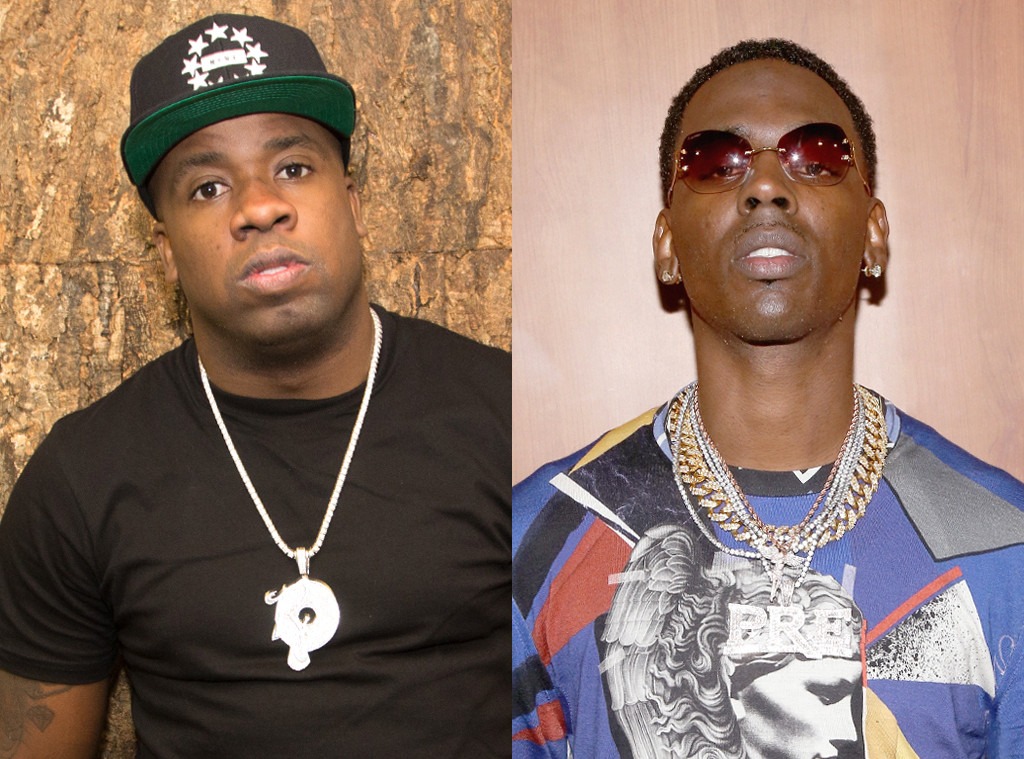 Bennett Raglin/Getty Images for BET, Thaddaeus McAdams/FilmMagic
Los Angeles police have arrested a man suspected of trying to kill Young Dolph.
An LAPD spokesperson told E! News that the rapper was shot multiple times in front of the Loews Hotel near the tourist-favorite Hollywood & Highland shopping center on Tuesday afternoon around 1 p.m. local time after getting into a confrontation with three men. Young Dolph was taken to a hospital in critical but stable condition.
A man named Corey McClendon was later arrested on suspicion of attempted murder, LAPD records show. Bail was set at $1 million.
TMZ reported Tuesday night that fellow rapper Yo Gotti, who has feuded with Young Dolph, was on the LAPD's radar as a person of interest in the shooting. Both he and Young Dolph were staying at the hotel and their crews got into a disagreement, the outlet said. NBC Los Angeles also added that authorities believe everyone involved were guests at the hotel and hanging nearby at the valet area of the establishment when the drama occurred and that the police want to talk to Yo Gotti.
An LAPD spokesperson told E! News Wednesday that the rapper is not a suspect in the shooting, as far as they know.
Yo Gotti and McClendon are friends. In 2010, the pair along with seven other people were charged with aggravated riot in connection with a shooting outside a Memphis nightclub. The charges were later dropped.
And for those not up to date on the highly-publicized beef between Yo Gotti and Young Dolph, we're here to break it down. After Young Dolph turned down Yo Gotti's offer to sign him, the relationship took a negative turn.
And this past February, Young Dolph's SUV was shot over 100 times. While he escaped unharmed, Yo Gotti's artist Blac Youngsta later turned himself into authorities in connection to the crime.
—Reporting by Taylor Bryant